Powered by:
Richard K.C. Ling, Broker
Harvey Kalles Real Estate Limited, Brokerage

WatersEdgeButlersCreekCenturyHome

202 County Road 30, Brighton
| | | |
| --- | --- | --- |
| | Canadian $495,000.00/U.S.~$431,000.00 | |


8.9 Acres

Lush Green Space with Butler Creek Meandering through the Grounds

Curtains of Mature Trees naturally sectioned in to three Private Areas

Century Home - with 4 Self-Contained Private Sections, Carriage House and Garden Shed

Zoning RR5 & FD May Accommodate Expansion

Short Jog to Amenities, Parks, Fine Dining

Just a little further is the Ontario Second Wine Region - Prince Edward County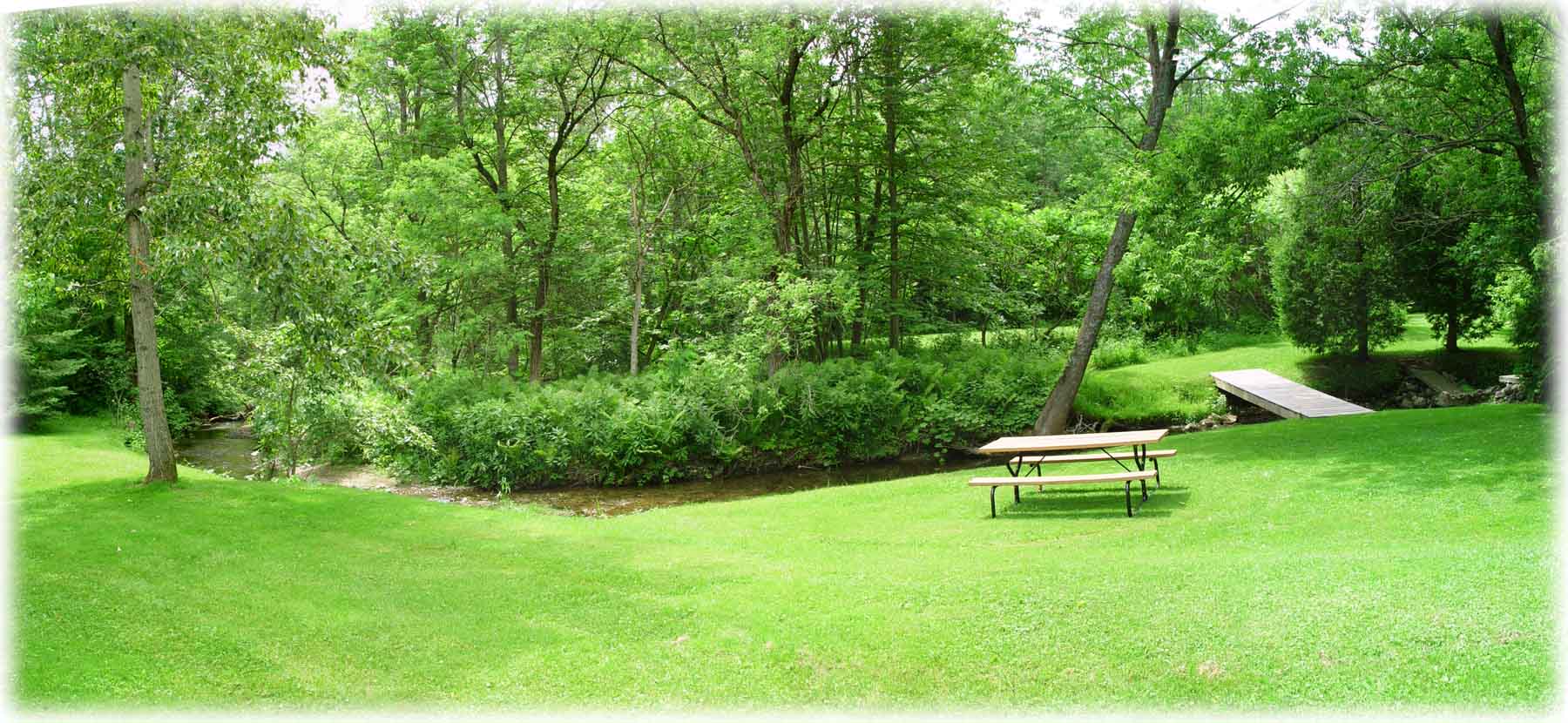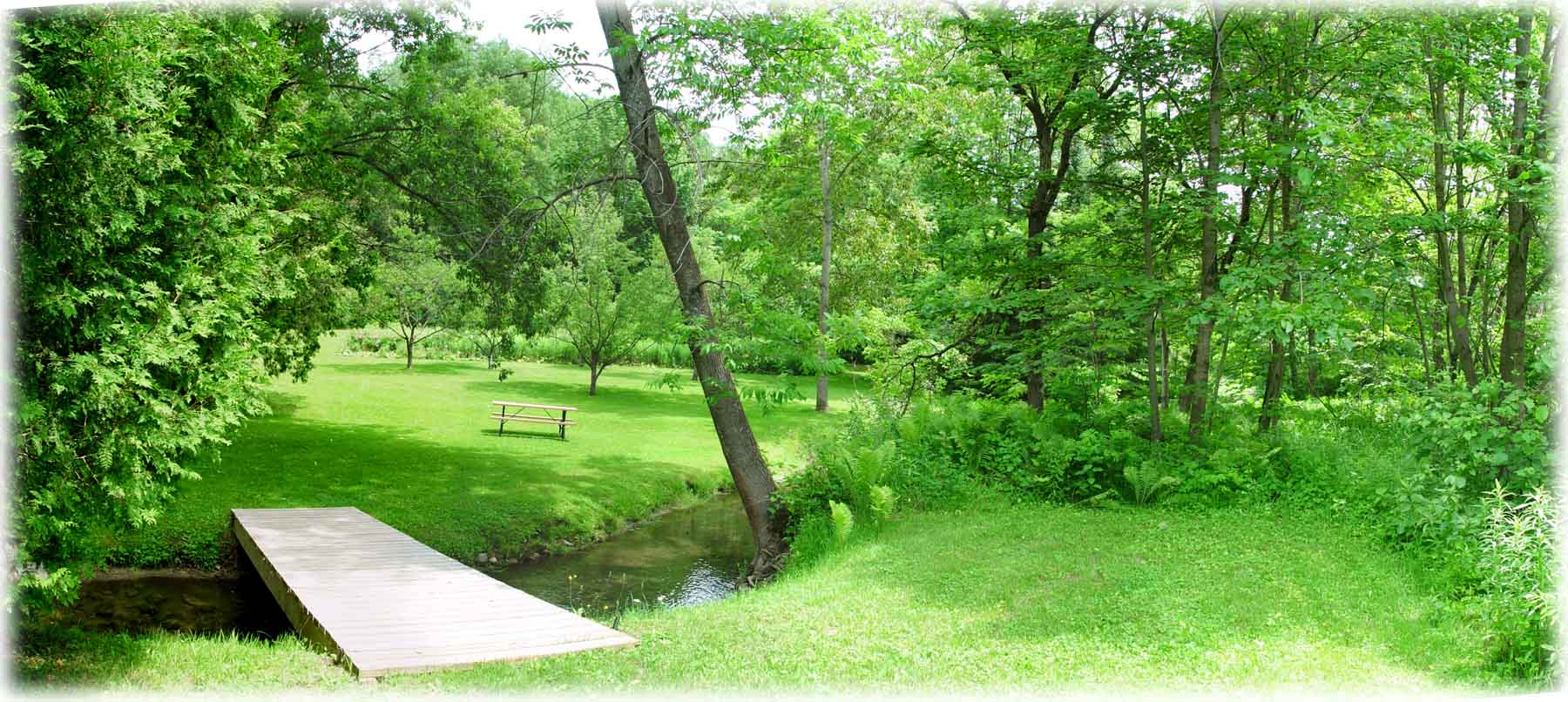 Richard's Notes on the Property
Having been active in Northumberland in the past decade or so, each time I drove by this property, I felt like being blasted by a breath of fresh air - from the road, it appeared at once quaint, folksy, the epitome of simple elegance.. what I expect a restful country home should be. By Burke's invitation, I meandered further into the property, and was totally taken by the abundance of green space so vibrantly portrayed in the backyard - complete with a running brook, and curtains of mature trees, dividing the backyard into three private quarters, wherein laid another shack... perfect spot for a Gazebo perhaps, by the brook.
I invite you to walk the grounds. Be prepared to be seduced......
I like the lay-out of the home, the Master Sanctum Sanctorum with a tiny "Foyer" including a Floor-to-Ceiling Display and Book Shelf and a four-piece ensuite bathroom overlooks the Green Space. A "complete" One Bedroom Suite with a Kitchenette and a three-piece ensuite walks out to a 11' x 14' Terrace overlooking the Green Space as well. Central Air conditioning makes this an extra cozy abode. All bedrooms have a ceiling fan for the extra touch. The ones without ensuite bathrooms have a pedestal sink.
This is special. For an added bonus, almost walking distance to your local Sobeys! Several spas to choose from, museums and provincial park near by...this is as close to heavenly as I can imagine!
I think this is ideal for a country home, a family compound perhaps even a retirement home! (Zoned: RR5 and Future Development)
The Region

Steeped in history, Northumberland was the playground of the Rich and Famous since the early 1800's. That would explain all the majestic estates in the surrounding countryside.
Grafton, Port Hope and Cobourg, the three jewels of Northumberland County, benefit from the growing trend of "city folk" moving out from the hustle and bustle in the "big smoke" to somewhere quieter and safer. With the Internet revolutionizing the way we do business and communicate, many have taken advantage of what telecommuting has to offer. When we placed the Director of Marketing for a major National Bookstore in Grafton 4 years back, he traded his home in North York for a 100 acre farm with a restored Century Home that once belonged to the Masseys for $550,000. I am sure it's worth a lot more now.
Northumberland County is only part of this phenomenon of "managed growth", although Port Hope, being the closest, has positioned itself to be a gateway of sort. Port Hope, indeed, is unique with it's water frontage, Yacht, Golf and Country Clubs, developed cultural events and mildly eccentric denizens. Grafton is the "country" of the region - rich in Confederation History. A stone throw away is the Big Apple in Colborne that opens year round attracting millions. And Brighton turning into a well received retirement community - great success in the development of Brighton-by-the-Bay by a REIT. Then Prince Edward County, with picturesque Picton, is turning into the other Wine Producing region. After selling The Hillcrest in Port Hope to an area Spa, I see a few more popping up that provide a variety of alternatives and choices. Another client from the U.K., now a good friend, is setting up another one in Brighton - www.ElementalEmbrace.com . This quite special - as influenced by her background as a hotelier in Africa and her son as an impresario in the entertainment/music industry in the U.K. and New York. Then there is Trenton and Belleville, led by one of the most dynamic Economic Development Boards in the person of Chris King; and Kingston, which is experiencing phenomenal growth.
I'd be delighted to give you a grand tour when the time comes!

Brighton: Gateway to Presqu'ile Park


Search Your Ancestry in Brighton


Barcovan Golf Club & Discount Golf Shop


Mrs B's Country Candies (and Chocolates)


Meyersburg Flea Market and Antiques, Campbellford


Westben Arts Festival Theatre, Campbellford

GreatCanadianCountryEstates Home
Back to TheLingRegistry HomePage
Telephone: 416.441.2888 x 522 Cellular: 416.809.0909 /1.888.232.2088
Facsimile: 416-441-9926 Direct Fax: 1(866) 556-0823
Address: 2145 Avenue Road, Toronto, Ontario M5M 4B2 Canada