Powered by:
Harvey Kalles Real Estate Limited, Brokerage
16477 Winston Churchill Boulevard (@ The Grange Sideroad)
Unique mini Family Compound - 45 Minutes from Toronto

Minutes to Skiing, Golf, Spa and Fine Dining

$699,000(Canadian)/ $559,200(U.S.)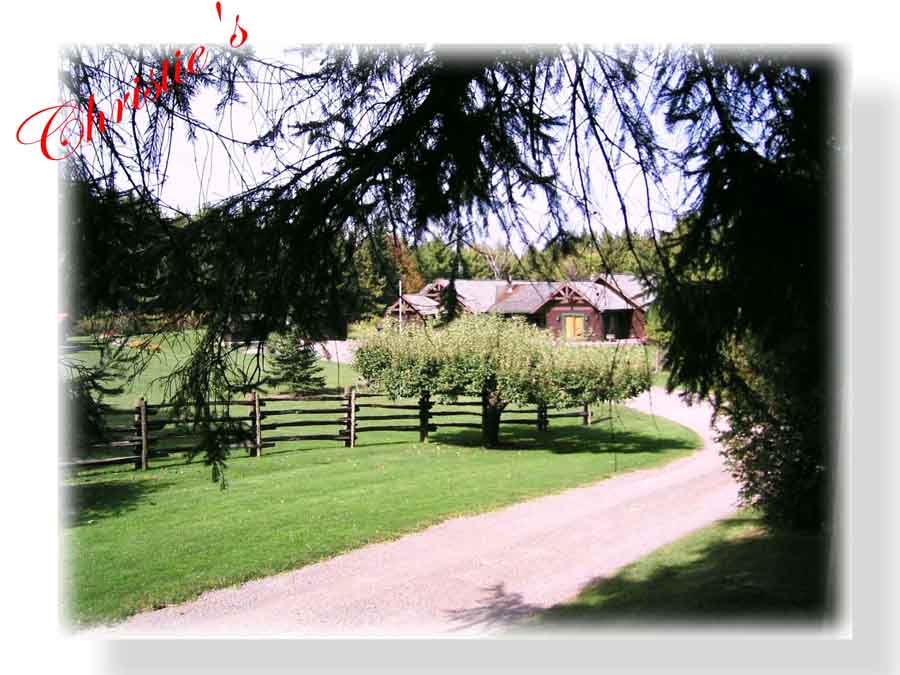 Richard's Notes on the Compound
Renee's1 Symphony of Joy - ~10' acres with some 12,000 sq.metres of mature Cedar Forest with a Pond , deep setback from a country road, Principal Residence (2,500 sq.ft. each on two levels) plus three Cabins for i) Children's Playroom; ii) Adults Ping Pong Room; and iii) Woodshed for Fire Logs. Together with Architect Jacek Sydnoradsky, Renee has created the ultimate rustic charm via hand hewn 10" Centre Heart Pine Log on site joined by double dove tail, soaring ceiling with exposed beams illuminated by Iron Lanterns, Terra Cotta Floors in Anteroom, Country Kitchen, Dining and Laundry Rooms, Track and Pot Lights, Exposed Logs for some interior walls, "Barn" Doors and Locks for some interior rooms, and the pièces de résistance i) duplicating and celebrating the European tradition of the Tile Stove (Master Craftsman Uli Baumgartener was flown in from Tyrol Austria for the task) and ii) the outdoor Sauna was made from specially imported Finnish Pine.
Finishing touches includes some 140 sq. metres of deck (walk-out from the Study, Bedroom, and Living Room), 5 x 2 Lantern Street Lamps, 7 x Exterior Wall Lanterns (matching the Interior ones), Wooden Fence, Electric Exterior Gates, Bird Baths and evidence of a dog-loving family everywhere - with garage access and outdoor kennels. Large Bedroom Picture Windows (all with swing out Wooden Shutters), wall-to-wall (almost) glass sliding doors in the Living Room and Zero Clearance Fireplace on the Lower Level.
To sum it up, a very warm and welcoming mini-compound ideal both for the occasional weekenders or full timers (easy commute to TO in 45 Minutes). Easy "jog" to Hiking, Fine Dining, Golf, Skiing .... and so on (See Regional Grid Below).
The place is built with children and dog lovers in mind. The final "product" is a culmination of extensive search for the best location and material used for the perfect ambiance and environment for Renee to enjoy her golden years. The craftsmanship of the property is superb and solid, utilizing the best materials such as ABB Poured Concrete Foundation - with typical German exacting requirements. The feel is rustic - well balanced with creature comfort (such as fireplaces, Berber carpets, wood burning fireplaces, whirlpool bath Ensuite, central air, central vacuum cleaner, security system..) and a touch of "roughness" (such as the "barn doors and locks", exposed lumber, plastered ceilings...) for the total country experience.
The property backs on to the Robert Baker Forest of the Credit Valley Conservation where there is no public access.

1Direct descendant of the Böttcher Family - inventor of a printing process in Germany 280 years ago.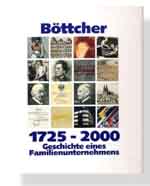 Richard's Notes on The Region
Caledon my first love in Ontario – since the Fall of 1978. The Millcroft Inn (now a Spa) was where I had my most romantic escapades. High Tea in the Terra Cotta Inn has now metamorphosed into fine Italian cuisine.

When I am in the mood for the "country", depending on my ambition, I can either take a stroll on the gentle rolling hills at the Forks of Credit Provincial Park embark on a more vigorous hike along the river and escarpment paths, or even push a little further, to hike on the Mono Cliffs. The Cliffs command a spectacular almost 360 degree view of the region. Afterwards, I would enjoy a brew and chicken wings, or buttered garlic shrimp, at the Mono Cliffs Inn - owned and run by an Australian expatriate. On my way back, I would replenish my supply of the most incredible "homemade" jam at Flap Jacks on HWY 10.

The region draws the international set to work, live and visit along with the incredibly wealthy (I enjoyed my visit - on a professional basis, to an $18 million estate in the area), and the incredibly artistic such as Lyn Westfall.
Additional interesting links for the area includes:
First Tier

Caledon

10 minutes to The Millcroft Inn (World Renown Spa)

10 minutes to Terra Cotta Inn (Idyllic Setting - Exquisite Italian Cuisine)

10 minutes to Forks of Credit Provincial Park (Phenomenal Hiking Trail along the river)

10 minutes to Mono Cliffs (Breathtaking, great hiking trail)

10 minutes to Brampton Airport (Accommodating Private Planes & Executive Charter)

10 minutes to Caledon Ski Club(Ontario Premiere & Prestigious Ski Club)

10 minutes to Devil's Pulpit (Ontario Premiere & Prestigious Golf and Country Club)

Caledon Chamber of Commerce

High-speed Internet Connection in Caledon
Second Tier

20 minutes to Toronto Pearson International Airport

45 minutes to Toronto

45 minutes to Vineland Estate Winery (My Personal Favourite - Very Napa)

60 minutes to Niagara-on-the-Lake
GreatCanadianCountryEstates Home
Telephone: 416.441.2888 x 522 Cellular: 416.809.0909 /1.888.232.2088
Facsimile: 416-441-9926 Direct Fax: 1(866) 556-0823
Address: 2145 Avenue Road, Toronto, Ontario M5M 4B2 Canada
All information and statements contained here, provided by
Harvey Kalles Real Estate Ltd.
regarding property for sale, rental or financing is from sources deemed reliable and assumed correct, but no warranty or representation is made as to the accuracy thereof and same as is submitted subject to errors, omissions, changes in price, rental or other conditions, prior sale or withdrawal without notice.
Member of the Toronto Real Estate Board