Powered by:
Harvey Kalles Real Estate Limited, Brokerage
20850 Sideroad 18A
Just Shy of One Hour from Queens Quay in Toronto

Twenty Minutes to Port Perry or Brooklyn Ten Minutes to Lake Simcoe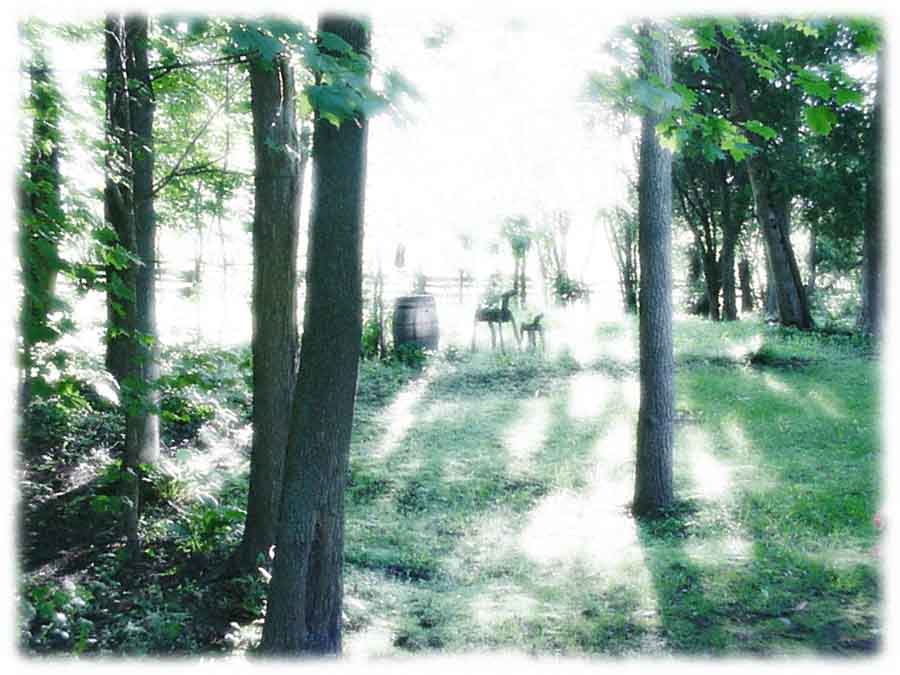 ".. the hemlock was cut and shipped from BC to Tennessee - then shipped from Appalachian (Log Home) to our lot then was erected and hand hewn on site!! Apparently it created quite a stir in the area ... and people would gather to watch the house being built.........we get all kinds of local folklore stories about who did what and their brother or father assisted - it was like the house was real famous and everyone who spoke of it had a real sense of pride for assisting in it's creation............or even just watching..........."

Canadian $429,900 / ~ U.S. $385,000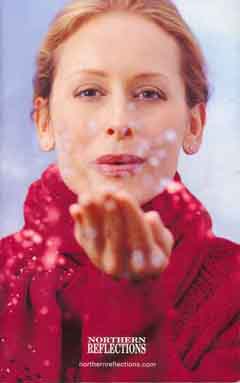 The Home was Featured as a Backdrop for Fashion Catalogues and TV Commercial as well as HGTV
Registered in Film Boards for Location Shoots.
(Please click on Thumbnails to enlarge Pictures)
Richard's Notes
I met Pam three years ago in Port Perry. Fascinating full range professional who blends well being a legal beagle in corporate Canada and a professional interior designing extraordinaire - just look at the home! When she called last week to ask me to take her log home to the market, I know it would be "interesting" but didn't know that it would be "special". A wooden wheel lays lazily next to the address post. As I was driving down a winding path, I was enveloped by two curtains of majestic towering pines. They open up to reveal the log home - really, as if it was on stage.
Act I. When the door opened, I was awestruck with the huge floor-to-ceiling, rising 24' high, stone fireplace with a roaring fire. Act II. Huge Master Bedroom with an L-Shaped walk-in closet the size of a house in Toronto - OK, "Studio"... Beautiful 5 piece Master Ensuite with His/Hers Sinks (or His/His) with a sparkling Whirlpool Tub overlooking my imagined lush forest green (it is now shimmering white) outside. Pam said that the Master Bedroom is her favourite escape - Sanctum Santorum, if you will. And that she has spent many happy moments here. (OK, we won't go there). Act III Huge Kitchen with more sparkling ceramics against the warmth of wood cabinetry and dish display and another roaring fireplace against a wall of stacked stone! Copper pans hanging above the Centre Island....Pantry the size of a smaller "Studio" in TO! This is a well stock home! Someone here is a great chef! Act IV Sunlight bursting through the wall-to-wall floor-to-ceiling windows caught my attention - drawing my eyes to the sparkling diamond white winter wonderland outside with rolling fields beyond. I'd say, this is the epitome of idyllic. Can you imagine the lush greens of the spring and summer? You can't keep me indoors! I'd spend my time outside on the cedar deck the width of the home and put a shrimp or two in the Bar-B for sure..... or reading the New York Times (or the Economist, Time, National Post, Globe and Mail) in the huge porch in front looking out to surrounding stands of pine. I remembered. I had another property with a mansion in Quebec with a barren land of 200 acres. It probably cost a major portion of the $20 million to populate the trees around the dwelling - which was still not as private as this one!
The Log Home is in an enclave of a few 2 acres properties, just on the peripheral (walking distance) to town. Nice neighbours! There is a small hill just outside the entrance - perfect for tobogganing. Not sure why, but apparently there is a group of snowmobiling enthusiasts that make their regular sojourns beyond the hearing distance of the homes. When I Googled Cannington, 6 family restaurants showed up. Rather reminded me of another small community outside of Collingwood that has one of the top ten restaurants in the world. I won't mention it here as when I referenced it for another property I had up there, I kept getting calls begging, yes begging - complete with extreme deference, for a reservation. I digress. I love Canada for all it's smaller communities with difference characters for us to choose! And with so many family restaurants, I don't even have to cook!
Miscellaneous Details

Security System

Central Vacuum

200 AMPS

Wide Planked Hardwood Oak Floors on Main

Cedar Shake Roof and Deck

Wide Planked Hardwood Pine Floors on Second

Extra Wide Stairs to Second Level

2 Acres Forested Lot - abundant of wild flowers such as trilliums and perennials such as periwinkle

Custom Victorian Screen Doors

Cannington is a Quaint Victorian Village with Annual Dog Sled Races in the Winter and Canoe Races on Beaver River in the Summer

The Home is in an enclave with a cluster of Executive Homes - extremely private with deep set back from road and abutting approximately 100 acres of agricultural land - yet minutes to town for shopping and restaurants

Minutes to tobogganing and ski hills, snow mobiling trails to Port Perry

Abutting approximately 100 acres of agricultural land

Abutting approximately 100 acres of agricultural land


Exterior plus Roof Washed

Cedar Railing on Back Porch Installed

Kitchen Cabinets Refinished

All Bathroom Taps Replaced

New Baseboards Installed on Second Level

New Shower Head in Master Ensuite
Acreage:

2

Lot:

193X452.45 Feet
( 4.11 Seconds to Open with 56.6 kbps Modem)
(.08 Seconds to Open with 56.6 kbps Modem)
Back to GreatCanadianCountryEstates HomePage
Back to TheLingRegistry HomePage
Telephone: 416.441.2888 x 522 Cellular: 416.809.0909 /1.888.232.2088
Facsimile: 416-441-9926 Direct Fax: 1(866) 556-0823
Address: 2145 Avenue Road, Toronto, Ontario M5M 4B2 Canada