Powered by:
Harvey Kalles Real Estate Limited, Brokerage
SOLD
880 Morton Line, Cavan
| | | |
| --- | --- | --- |
| | Spectacular Vistas over Northumberland Hills | |
Canadian $648,000 / ~ U.S. $564,000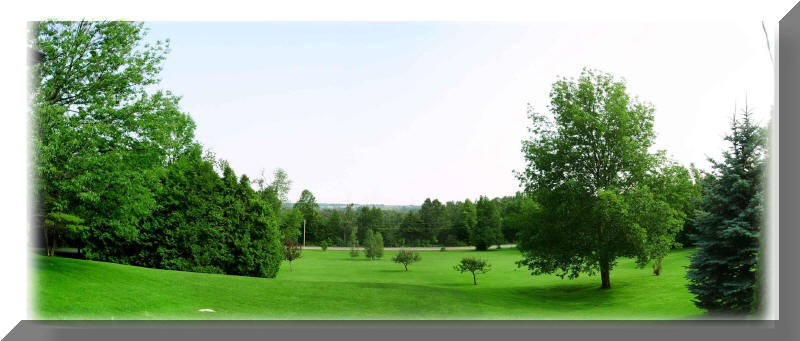 (Please Click to Expand Picture)

Restored and Renovated Century Home (Double Brick) c1830 with Extension (Maybek Wood), Just 20 Minutes North of Port Hope


Shy of 1 Hour N/E of TO and 10 minutes from the Proposed HWY 407 Extension


Tree Lined and Lit 450' Driveway (Unusual Set Back for a Century Home)


Successful Regional Entrepreneur's "Crib" - Top-of-the-Line Materials, Appliances and Impeccable Finishing to the Most Minute Detail


Oriented for Pleasure and Self Indulgence for Quality Private Moments or with Company - Overnight Guest(s) would love the Loft Suite







Skylights and Ambient ("J") Lighting in Great Room with Fireplace / Walk-out to 75' Verandah to take in the View (Note Picture Above)


or Skinny Dip in the 28 Jet Sundance Hydrotherapy Spa in the Solarium / Indulge in the antique Claw Foot Tub in the Solarium Bathroom


or Enjoy Your Home Theatre Experience in the Second Floor Solarium Den


or Chat with your Friends from around the World in one of the six Computers in your Local Area Network







40 Kilometres from 3 Private Schools: The Bethany Hills School, Lakefield & Trinity College Schools


Minutes to Golf Courses, Ski Hills and the Trent Waterways

(Please Click to Expand Pictures)


Richard's Notes

Just a jog from County Road 10, with approximately 450' setback (unusual for a Century Home) on a slow rise from the Morton Line, and a tad obliquely behind a stand of majestic trees, the House rests proudly with a commanding panoramic view of the Northumberland Hills. (Another 194 acres surrounding the homestead maybe obtained by an "absentee" owner in Toronto.)
In collaboration with Carol Quinn, the Interior Environmental Architect, the Bernaths, successful entrepreneurs in the region, spared no expenses through the years to ensure every millimeter is constructed, restored, and decorated with the finest materials available. Such as: The Exterior: Maybek Wood Siding for the Extension. Double Brick (original) with lathe and plaster for the Century Home. Wrap-around interlocking bricks. Landscaped Centre Island amidst the Circular Driveway. Cast Iron Street Lamps. Lit Driveway from the road. The Extension: In the Great Room: 22' Ceiling, the Sierra Stone Entrance Hallway on the side, the custom made bi-fold French Madawaska Doors, the Silent/Retractable Magnetic Screen Doors, the Bis Ultra Zero Clearance Security Fireplace (24 Kt Gold Coated Doors with automatic Fan System encased in a custom designed Wood Mantel and Slate Hearth with a hidden Chimney), the hidden J Track Lighting lining the Plate Rack (as well, in the Master Ensuite, underneath the Window Cushioned Seating just above the heated Marble Floors) for a warm glow in the evening, six Velux Sky Light Windows (three that opens by remote control), the 28 jets Sundance Hydrotherapy Spa with two antique Church Window Mirrors just above it, the Four Seasons laminated wood Solarium with curved glass, the matching Wrought Iron Balcony by Jane Russell for the Guest Loft that opens onto the Great Room and the North Gardens, plush top grade carpeting, ..... highlighted by the Star of Cavan 2-Sided Six Point Prism Window. I think the most funky touch is the "invisible" electrical panel by way of a Paint Over on the Brick Wall, which was the exterior of the Century Home. I must also mention the unique Wall Sconces throughout this area do give it a superb finishing touch. The "Pathway" between the old and new has become a "Media Centre" Television/Family Room. One side of the Centre is a Curved Solarium All Glass Window, which is also shared by the Guest Bathroom on the Century Home side. I find this bathroom amazingly because they have kept the original Claw Foot Bath Tub (refinished, of course) and added deep green Marble Floors with Radiant Heat and lush green Wall Paper. Combined with the landscaped gardens outside and the cascading sunlight through the Solarium Glass, the total effect brings up an imagery of Unicorns and bathing ladies in a forest of the medieval past. The Original House: The 10' ceilings always give a home a more elegant/expansive feel. The Cranberry Glass of the Entrance Door is amazing. The upper level flooring is refinished pine of the original version. The original floors of the lower level have been replaced by wide plank Birch. The Kitchen flooring is wide plank Maple (refinished in 2003). The Bernards had arranged for a professional sealer to ensure longevity in this high traffic area. The original pine wainscoting have been restored with the intricate door moldings and doors stained to match the Pine Cupboards. The Kitchen, being Command Central in most households, is further "souped up" by Corrian Counter Tops with Center Island including the triple JennAir Stove with Bar-be-Que and Griddle and Dual Fan Exhaust, drain board and hot plate protector, Coffered Ceiling with dropped lighting, double Corrian Sinks, Specialized Cupboards with Double Pull Out Pot and Pan Drawer, Bread Drawer, Large Utensil Drawers, Baking Drawers, Linen Pullout Cupboard, Tray Cupboard, a large Pantry, and a Pine Secretary. Roman Blinds and Chair Cushions to match the Walls. You can walk out to a 75' Verandah of Impressed Concrete (with the extension as an open deck with Retractable Awning) for a breathtaking view of the Northumberland Hills. To further proof my point that no details are spared, the Dental Works in the Original Section are carved solid wood replications. I think the pièce de résistance would be what the Bernaths use as a Master (as there are no such thing in the centuries past), they have created a drop ceiling with surround crown mouldings, walk-out to a balcony (beveled glass French Doors with magnetic silent retractable screen again), mirrored cabinets and recessed Toiletry Tray on a glass top in the Dressing Vestibule, Marble Cocoon Shower Room with an unusual Stain Glass commissioned that has a leafy relief (lit and removable for cleaning), heated matching Marble Flooring, semi-circle (turret interior) with cushioned Window Seats that open for extra storage space and J Track Lighting below that gives them a "hovering effect", Walk-in Closet with built-in Ironing Board - overlooking the Northumberland Hills. The secondary pièce would be how they have constructed an arched floor to ceiling "Head Board" with recessed lighting and built-in Side Table for another bedroom. Do keep in mind to check out all the antique, and other unique, light fixtures as you walk through the house.
And yes, the house is LANed and linked to the Satellite Dish. There is also a built-in sound system in the Solarium, Media and Great Rooms.
How's this for a short list of features! By no way exhaustive, for further details, please go to Dimensions.
Notes on The Region

Tap into what the cognoscenti have known for several years, a little bit of insider information if you will - Port Hope is turning into a bedroom community of Toronto. 50 minutes of highway driving east of Toronto on HWY 401, Port Hope is one of (maybe a couple), towns in Ontario that has a proactive Heritage Conservatory that has prevented bulldozing of Century Homes for Parking Lots - "managed growth" is a term that comes to mind.
And it is a good thing. Steeped in history, it was the playground of the Rich and Famous since the early 1800's. That would explain all the majestic estates in the surrounding countryside.
Northumberland County, wherein lies Port Hope, benefits from the growing trend of "city folk" moving out from the hustle and bustle in the "big smoke" to somewhere quieter and safer. With the Internet revolutionizing the way we do business and communicate, many have taken advantage of what telecommuting has to offer. When we placed the Director of Marketing for a major National Bookstore in Grafton 4 years back, he traded his home in North York for a 100 acre farm with a restored Century Home that once belonged to the Masseys for $550,000. I am sure it's worth a lot more now.
Northumberland County is only part of this phenomenon of "managed growth", although Port Hope, being the closest, has positioned itself to be a gateway of sort. Port Hope, indeed, is unique with it's water frontage, Yacht, Golf and Country Clubs, developed cultural events and mildly eccentric denizens. We have the Big Apple in Colborne that opens year round attracting millions. And Brighton turning into a well received retirement community - great success in the development of Brighton-by-the-Bay by a REIT. Then Prince Edward County, with picturesque Picton, is turning into the other Wine Producing region. After selling The Hillcrest in Port Hope to an area Spa, I see a few more popping up that provide a variety of alternatives and choices. Another client from the U.K., now a good friend, is setting up another one in Brighton. I am sure this will be quite special - as influenced by her background as a hotelier in Africa and her son as an impresario in the entertainment/music industry in the U.K. and New York. Then there is Trenton and Belleville, led by one of the most dynamic Economic Development Boards in the person of Chris King; and Kingston, which is experiencing phenomenal growth.
(127 Seconds to Open with 56.6 kbps Modem)
(15 Seconds to Open with 56.6 kbps Modem)
Back to GreatCanadianCountryEstates HomePage
Back to TheLingRegistry HomePage
Telephone: 416.441.2888 x 522 Cellular: 416.809.0909 /1.888.232.2088
Facsimile: 416-441-9926 Direct Fax: 1(866) 556-0823
Address: 2145 Avenue Road, Toronto, Ontario M5M 4B2 Canada
All information and statements contained here, provided by
Harvey Kalles Real Estate Ltd.
regarding property for sale, rental or financing is from sources deemed reliable and assumed correct, but no warranty or representation is made as to the accuracy thereof and same as is submitted subject to errors, omissions, changes in price, rental or other conditions, prior sale or withdrawal without notice.
Member of the Toronto Real Estate Board