Powered by:
Harvey Kalles Real Estate Limited, Brokerage
CutStoneMansionWoodstock
Ontario, Canada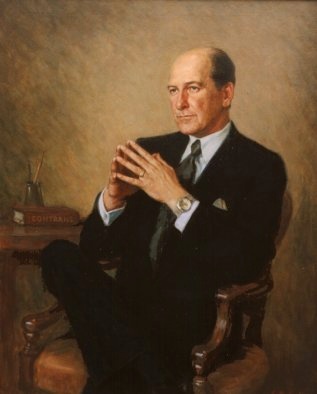 Asking $2.999 Million Canadian/ ~ U.S. $2.0 Million
(Up to 800+ additional prime acreage is available for your Pleasure)
As Featured in National Post February 21, 2004
(in Adobe Acrobat pdf 150 KB)

The Estate1, set in ~ 100 Acres2, comprises of a 12,000 + sq.ft. Stone Mansion complete with

State-of-the-Art Private Theatre with a Polished Granite Top Wet Bar

Cavernous In-Laid Stone Wine Cellar with Climate Control and Commercial Coolers

Hand sewn French Tapestry Flooring in a 21-Foot Ceiling Living Room with
Soaring Windows overlooking the Pool & Gardens - Accented by Sumptuously Cascading English Silk Drapery

Panelled Library in Dark Cherry with Turquoise Shell Ceiling and Rolling Ladder

Marble Ensuite Spa for Master Bedroom with Antique French Chandelier over the Whirlpool

Entertainment Centre with Wet Bar, Card Room, Marble Fireplace and Large Screen Television

Separate Gym Facilities with Large Cedar Lined Sauna and Body & Foot Showers

Murals by Renowned London Artist Peter Costello: Rolling Hills in the Pool House and Peter Rabbit in Bedroom No. 3

Two Garages: One for Daily Use (One-Car), the other for Exotic Cars (Three-Car)




and Many Other Features and International Treasures Collected through labourious shopping assignments
in Adobe Acrobat ("pdf") Files 16 MB
(36 Seconds to Open with 28.8 kbps Modem)
Interior
(106 Seconds to Open with 28.8 kbps Modem)
(41 Seconds to Open with 28.8 kbps Modem)
(25 Seconds to Open with 28.8 kbps Modem)
1 May come completely furnished.
2 Includes Barns & Staff Housing currently Housing a Red Angus Operation.
Back to GreatCanadianCountryEstates HomePage
Back to TheLingRegistry HomePage
Telephone: 416.441.2888 x 522 Cellular: 416.809.0909 /1.888.232.2088
Facsimile: 416-441-9926 Direct Fax: 1(866) 556-0823
Address: 2145 Avenue Road, Toronto, Ontario M5M 4B2 Canada