Powered by:
Richard K.C. Ling, Broker
Harvey Kalles Real Estate Limited, Brokerage
KasteelCarbideWillsonWoodstock
c. 1895
Elegance Revisited
(and accelerated to the ultimate 23rd Century contemporary comfort)
210 Vansittart Avenue
$895,000.00 Canadian / ~ U.S.$597,000.00
As Featured in:
On the Market National Post, August 23, 2002 (Adobe Acrobat File - 5,478 KB)
The Discerning Buyer Saturday Post, July 6, 2002 (Adobe Acrobat File - 238 KB)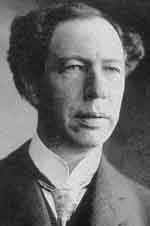 History
The Property On May 2, 1892, Thomas L. Willson (1860 - 1915), a.k.a. Carbide Willson, accidentally discovered the processes for making calcium carbide and acetylene in commercial quantities.1 Born in Princeton, Ontario, he was the grandson of John Willson, speaker of the Legislative Assembly of Upper Canada. At 22, he moved to the United States, where he held various jobs in the mechanical and electrical trades before settling in Brooklyn, NY, in 1887. His work during the next three years resulted in six patents. In December 1890, the Willson Aluminium Co. was formed to develop Willson's patents. In 1891, Willson moved to Spray (now Eden), NC, to build a small plant along the Smith River backed by James Turner Morehead, a textile manufacturer, land and water power developer, and former state senator. In time, to leverage their position, they established a corporation in order to sell the rights to the patented process. Within five years, eight calcium plants had been built in the United States. Seven of them failed. The plant in Sault Ste. Marie, Michigan, was the sole survivor. The group of men who owned this plant formed the Union Carbide Company in March 1898, signalling the birth of a world-wide manufacturing organization. Many years later, Carbide Willson sold them his Canadian patents and they formed the Union Carbide Company of Canada Limited in 1914.
In 1894 Carbide Willson made his wish come true when he bought a plot of land for his dream home in Woodstock, Ontario. He spared no expense in building his mansion. He wanted his mother, who had sacrificed so much for him, to enjoy the life of a Victorian lady. He hired an architect from New York, which was extravagant, for in those days most buildings were designed by engineers or contractors. The house, with its offset tower, is described as Queen Anne Revival style, a style which became popular in late 19th century.2
This brick and stone mansion, with its impressive front entrance and circular veranda, is almost as splendid today as it was when built nearly a century ago. The four-storey house is equipped with a solarium that runs across the back of the building offering a full view of the gardens. The mansion itself was decorated in a typically ornate Victorian style. There are 20 rooms with 9 bedrooms, 7 bathrooms and 9 fireplaces. Each room in the house is decorated with a different kind of wood. Two bedrooms on the second floor deserve special mention. One is fully paneled by birds eye maple and the other cherry wood. The fourth floor consists of four unfinished rooms with an elevated stage in one. The servants lived in comfortable quarters in the basement where they had a butler's pantry, a servants' lounge and a fruit cellar.
The cost, at $90,000, was the most any house had cost in Woodstock up to that time.
vs. Now with Richard's Notes. The Loeffens, successful Dutch culinary entrepreneurs, paralleled Carbide Willson in their extravagance in their investment for the restoration and upgrade process - down to the most minute detail. e.g. All the original locks have been taken out and shipped to Amsterdam to re-key at the cost of $20 each. Then there are the 15 jets whirlpool in the ensuite bathrooms. It's like having a personal spa next to each bedroom. My favourite Bedroom is the Admiral Room on the Third Floor (previously the Billiard Room). Soaring ceiling, elegant antique ceramic fireplace mantel (My description with respect to "elegant". There is something to the design and colour, framed by what looks like an ornate metal work border, that makes it very unique and attractive), wrap-around crescent shape balcony (5'5" x 27') with pot lights separated by wooden frame door with bevelled crystal and stain glass, and the whirlpool in the ensuite has 13 jets with 7 lined up in double column to massage the back!)
The Town Located in the rolling farmlands west of Kitchener, Woodstock can be counted as one of Ontario's better preserved historic communities. The townsite was acquired and laid out in 1832 by British Admiral Henry Vansittart as a continuation of a plan started by Governor John Graves Simcoe to create a string of military settlements through western Ontario. Around this time St. Paul's church, Woodstock's oldest building, was built. It survives to this day. Shortly after, in 1851, the new town hall was built - which has also survived. Then the Italianate Railway Station - now designated under the Heritage Railway Station Protection Act and is one of Canada's oldest continuously operating rail passenger stations.
vs. Now with Richard's Notes. Woodstock, with easy and fast access, to College Town of London, Silicon North Tri City of Cambridge - Kitchen - Waterloo, and geographically central to these cities, is fast evolving into a pleasant bedroom community serving the same. Recently, it is proud to have a $14 million new community centre.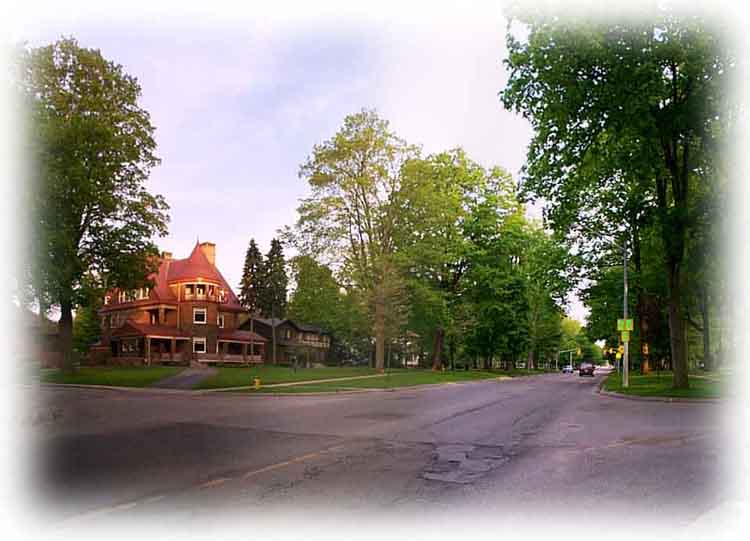 Ground Floor

Foyer

13' x 12'

Fireplace with Ceramic Mantel and Carved Oak Top

Original Oak Floors (Restored)

Ceramic Mosaic at the Entrance Platform

Grand Chandelier (Not Included)

Built In Closet

Guest Bathroom

Kohler 2 piece

Aqua Brass Taps

Living Room

18' x 15'

Oak Floor

Almira Stove Works - Wood burning Fireplace with Glass Front

Oak Trim Windows

Pocket Door to Foyer with Acid Edged Glass Panel

Dining Room

21' x 15'

Formal

Fireplace with Marble Base and Wood Mantel

Tower Curved Windows

Original Plaster Ceiling

Wall papered

Wall Sconce Lighting

Library

18' s 18'

Original Mahogany Columns and Ceiling Crown Centred by "Dancing Cherub" Fresco

Octagonal

Original Decorative Ceramic Insert Fireplace

Built-in Shelves with Panel Glass

Mahogany Frame Door with Large Glass Panel Door to Verandah

Carved Mahogany Wainscoting

Brass Chandelier

Kitchen

22' 5" x 15' 1"

Large Ceramic Tile Floor

Bosch Convection Oven with Stainless Front

Built-in Panasonic Microwave with Stainless Front

Built-in Subzero Refrigerator/Freezer with Maple Paneling wrap around to cabinetry in Laundry Room

Miele Dishwasher with Maple & Stainless Panel (Turbo Therma Plus Model with Cutlery Shelving)

Grohler Tap

Thermadore Professional 6 Burner Gas Range with Commercial Ventilation Stainless Steel lined directly to chimney

Back Splash that covers the wall above the Range with Hand painted Ceramic Tiles from Original Style Limited of Exeter, England From the La Belle Collection Legumes de Saison series with the Vegetable Trug Plaque centrepiece

Wet Bar with Stainless Sink and Aqua Brass Tap

Built-in Computer Secretary

Opal Shelf, Ambassador Line from Cardinal Kitchens of London Ontario.

Cut-Glass Panels Cabinetry

All 24K Gold Plated Knobs

Single Panel Glass Shelving

220 volts hook-up

Pot Lights

Crystal Chandelier

Antique Radiator on Polished Granite Platform

Polished Granite Door Sill

Servants Stairway to Second Floor

Laundry Room

7' 4" x 5' 10"

Lead Glass Window

Ceramic Back Splash

Walk-Out to Street

Polished Granite Counter Top

Miele Stack Washer-Dryer

Solarium

12' x 8'

Original Tile Floor with Mosaic Trim

Phantom Screen

Polished Granite Door Sill

L Shape with Wrap Around Windows

Wall Sconce Lighting

Halogen Lights

Second Floor

Mid Landing

Arched Picture Window

Antique Brass and Porcelain Bird Chandelier (Not Included)

Landing

8' x 13'

Master Bedroom

19' x 14' 6"

Built-in Closet

Curved Windows

Fireplace (to be opened)

Balcony (10' 11" x 6' 10") overlooking Admiral Street and Vansittart Avenue

Screened Door

Wall Sconce Lighting

Oak Floors

Ensuite Bath Room

4 pc

13 Jets Corner Whirlpool (Acrylica Hydromax) Overlooking Balcony

Aqua Brass Fixtures

Ceramic tile flooring

Two tone decorative "Spanish" Marbleized Tiles Wainscoting

Pocket Lights

Bedroom No. 2

(

Birdseye Maple Room

)

17' 4" x 14' 4"

Fireplace with Birdseye Maple Mantel & Ceramic Tile Insert

His/Hers Closet

Alcove (for Ewer and Basin)

Pocket Doors Entrance and Access to Cherry Room

Crystal Diffuser

Bedroom No. 3

(Cherry Room)

16' 5" x 13' 11"

Built-in Closet

Corner Balcony (6'3" x 6' 10) overlooking Gardens

Ensuite Bath Room

4 pc

Ceramic Wainscoting

Custom Made Glass Shower Panel

Rain Shower Head

Moen Hardware

New Breaker Panel

220 volts Hook-up

Bedroom No. 4

(Oak Room)

15' 11" x 15' 2"

Balcony (7' 10" x 8')

Ensuite Bath Room

4 pc

Ceramic Wainscoting

6 Jet Whirlpool

Moen Fixtures

Handheld Shower

Panel Convect Air-Heating System

Back Staircase to Kitchen

Third Floor

Landing

12' 6" x 7' 2"

Bedroom No. 5 - The Willson Suite

21' x 14' 8"

Oak Floor

Fireplace with Ceramic Insert

2 Exits with Doors with Beveled Crystal and Stainglass to Balcony (5'5" x 27')

Ensuite Bath Room

4 pc

Ceramic Floor

13 Jet Acrylica Hydromax Palace Whirlpool with 7 Jet Back Massage

Panel Convect Air-Heating System

Aqua brass Fixtures

3' 1" Oversize Pedestal Sink

Bedroom No. 6

(or Ensuite Sitting Room to Bedroom No. 5)

22' x 16'

3 Built-in Closets

Bedroom No. 7

11' 4' x 8' 2"

Oak Floor

Alpine Ceiling

Turret Window

Ensuite Bath Room

3 pc

Shower Stall

Bedroom No. 8

20' x 15' 8"

Oak Floors

2 sides of Stainglass Windows

Crystal Diffuser

2 Built-in Closets

Ensuite Bath Room

4 pc

Custom Glass Shower Panel

Skylights

Moen Hardware

Fourth Floor

Steep Stairway

Room No.1

4' x 8'

Wood Floor

Room No.2

14' 9" x 8' 6"

Wood floor

Six Square Windows on two rows

Room No.3

35' 3" x 7' 3¾"

Wood Floor

Access to Turret

Stage with Alpine Roof 19' 7" x 15' 7"

Closet 6' 10" x 9' 4"

Six Square Windows on two rows

Basement

5 Rooms on a Fully Opened Concept

7' 11½" Ceiling

Roughed-in Laundry Room

3 x Hot Water Tank 75 Gallons

Fireplace

Walk-up to Outside Grounds
41 Seconds to Open with a 56.6 kbps modem
13 Seconds to Open with a 56.6 kbps modem
FootNotes
1Discovery of the Commercial Processes for Making Calcium Carbide and Acetylene Co-Published by American Chemical Society and The Canadian Society for Chemistry Ottawa, Ontario October 15, 1999
2Castles & Kings - Ontario Mansions and the People Who Lived in Them Ron Brown 2001
GreatCanadianCountryEstates Home
Back to TheLingRegistry HomePage
Telephone: 416.441.2888 x 522 Cellular: 416.809.0909 /1.888.232.2088
Facsimile: 416-441-9926 Direct Fax: 1(866) 556-0823
Address: 2145 Avenue Road, Toronto, Ontario M5M 4B2 Canada
All information and statements contained here, provided by
Harvey Kalles Real Estate Ltd.
Brokerage
regarding property for sale, rental or financing is from sources deemed reliable and assumed correct, but no warranty or representation is made as to the accuracy thereof and same as is submitted subject to errors, omissions, changes in price, rental or other conditions, prior sale or withdrawal without notice.
Member of the Toronto Real Estate Board