Powered by:
Richard K.C. Ling, Broker
Harvey Kalles Real Estate Limited, Brokerage
| | | |
| --- | --- | --- |
| | A Unique Exclusive SMART Executive Community | |
Canadian $1,500,000 / ~ U.S. $1,000,000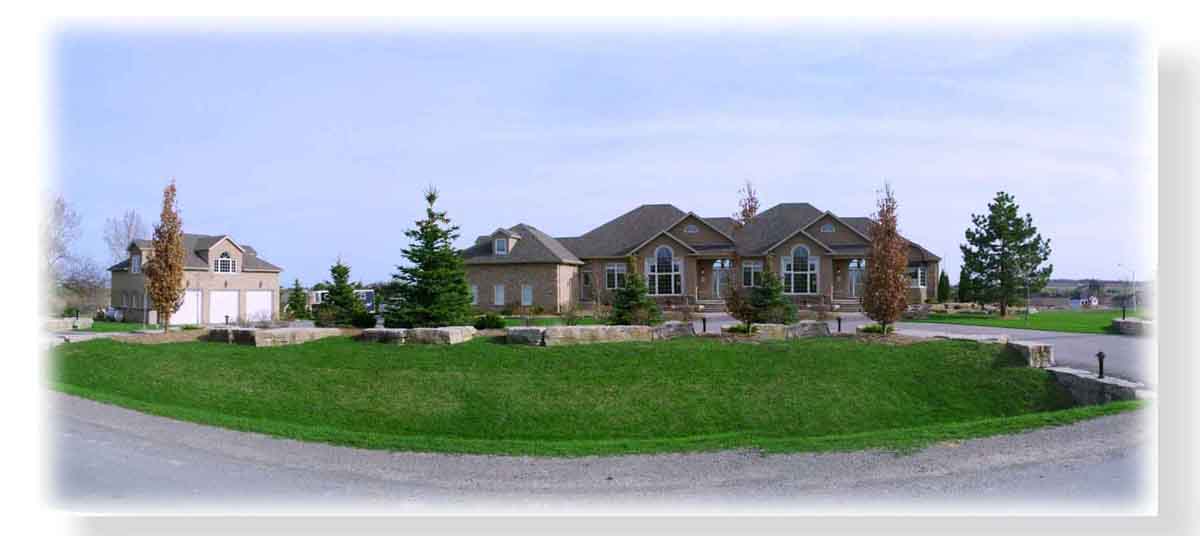 Richard's Notes

Bruce's, the boutique developer, works evoke memories of my formative years in California - "Never before it's time" loops the Napa Vineyard's motto in my mind's eye.
Since 1972, after a detour with projects spanning Quebec, Vancouver, Ottawa, Calgary, and Port Coquitlam, Bruce has fine tuned his passion for creating his masterpieces - one house at a time. "Why do you take one year to build a house when most other projects finishes in a fraction of that?" was my initial reaction. "Because I construct my homes one step at a time and inspect them vigorously each step of the way. If the standard is below my expectation, I will rip it off and reconstruct it again" was the response. It may sound a little "anal", but the result is a sterling reputation expanding through the region. "Did the developer build this home?" was put forth before one of the area agents booked an appointment to show a house.
I think Bruce is also a visionary. Westlake Estates, was a creation out of his sheer will. Seduced by the magnificent acreage of rolling hills, green spaces and majestic vistas, balanced by his practical side of the incredible location - minutes from HWY401 and the planned exit of HWY407, shopping and restaurants on Taunton Road and the $39 million state-of-the-art New Recreational Centre in Harmony Road North, he bought the land from the Westlakes a decade or so ago. Obviously, the cognoscente in the region agree with him. The Estate Community is now home to the Who's Who in the business, banking, international executives and real estate establishments. I should add that a substantial number of the privileged denizens continues to pour hundreds of thousands to enhance their dwellings.
Some of Bruce's Special Features

The Home

1.56 Acres, Main Residence: ~ 3,000 sq.ft.Main Floor; ~ 2,800 sq.ft. Lower Level; ~ 600 sq.ft. Loft Office
Carriage House Loft with Kitchenette, Ensuite, Fireplace and Separate Entrance ~ 680 sq.ft.
Gated Inground Pool with Waterfalls over Stacked Rock Sculpture
Sparing no expenses, Bruce redefined the term "gracious living". The Entertainment Room would fit a football team amply - and happily, with the exquisitely shaped wet bar (Oak Top and Stone Base with a Stone Wall behind it). For the more quieter moments, the floor-to-ceiling Stone Fireplace (see if you can spot the two stones carved in the shape of a heart) is perfect to cuddle in front with a glass of wine after a swim in the light lined swimming pool with cascading waterfalls over a stack stone sculpture, a soak in the hot tub, a few minutes in the sauna, or simply just a Bar-be-Que in the interlocking brick patio and professionally landscaped backyard lit by the hazy hues of the sunset. Then there is the raised marble fireplace in the Master Bedroom with the Television above and your Ensuite Spa and the 10 jets (6 small ones and 4 large ones) Jacuzzi for your even more private moments. With all these frolicking, it might be a good idea to turn off all the hidden security cameras both in the Main Residence and the Loft. However, mood music will definitely enhance the moments with ceiling speakers throughout. Parents may decide to monitor the children's parties in the Carriage House's Loft - as Bruce has, and communicate through the Nutone Intercom System. As you walk through the house, do pay attention to the 7 stain glass transom on each single door.
For the more serious moments - such as work, the rich cherry floor loft off the side entrance at the end of the hallway is just so luxurious. For the more paper inclined workers, the walk-in storage rooms in the loft are just so decadent. Of course, the SMART wiring throughout will facilitate Local Area Network and Satellite hook ups.
All this, just 40 minutes from TO!
(164 Seconds to Open with 56.6 kbps Modem)
(11 Seconds to Open with 56.6 kbps Modem)
Back to GreatCanadianCountryEstates HomePage
Back to TheLingRegistry HomePage
Telephone: 416.441.2888 x 522 Cellular: 416.809.0909 /1.888.232.2088
Facsimile: 416-441-9926 Direct Fax: 1(866) 556-0823
Address: 2145 Avenue Road, Toronto, Ontario M5M 4B2 Canada
All information and statements contained here, provided by
Harvey Kalles Real Estate Ltd.
Brokerage
regarding property for sale, rental or financing is from sources deemed reliable and assumed correct, but no warranty or representation is made as to the accuracy thereof and same as is submitted subject to errors, omissions, changes in price, rental or other conditions, prior sale or withdrawal without notice.
Member of the Toronto Real Estate Board