Powered by:
Richard K.C. Ling, Broker
Harvey Kalles Real Estate Limited, Brokerage

To Embellish the Title would not do Justice to the Property

Both my Notes and the Vendors Notes follow after the still Vignettes below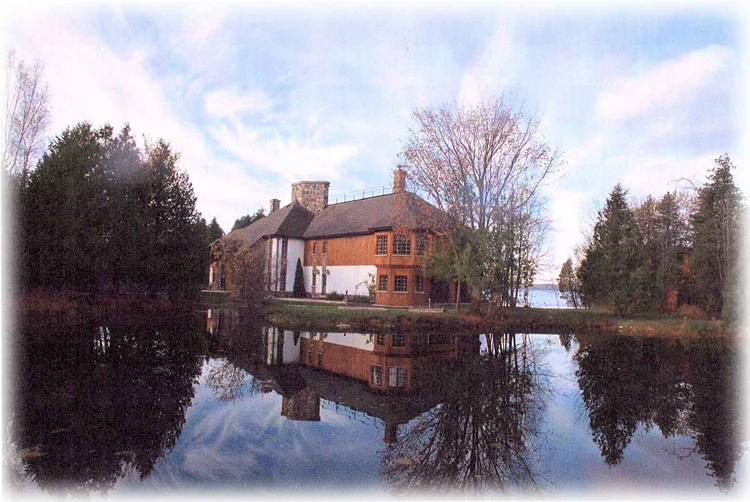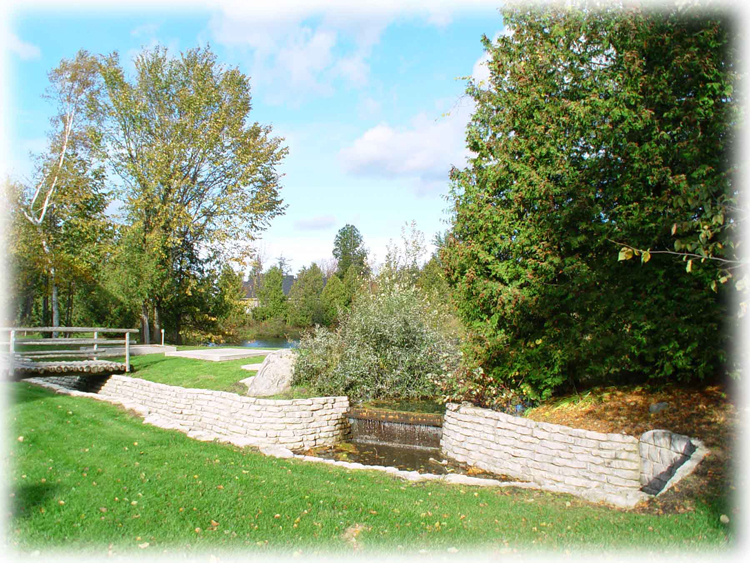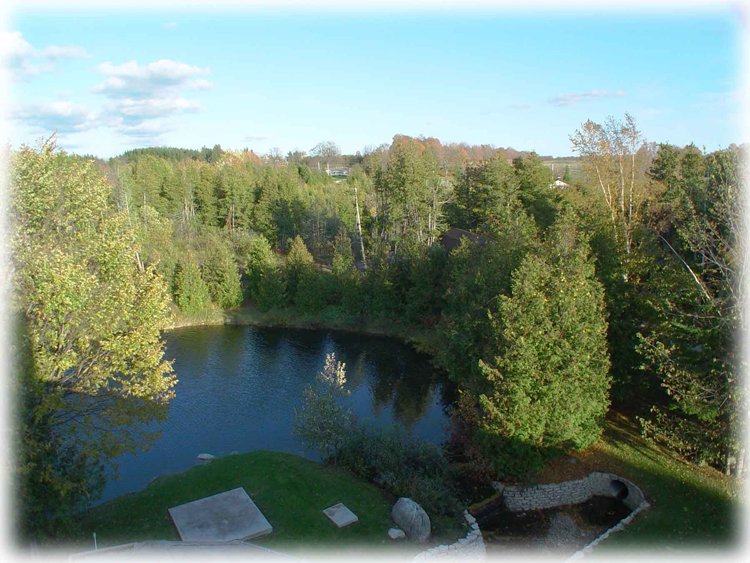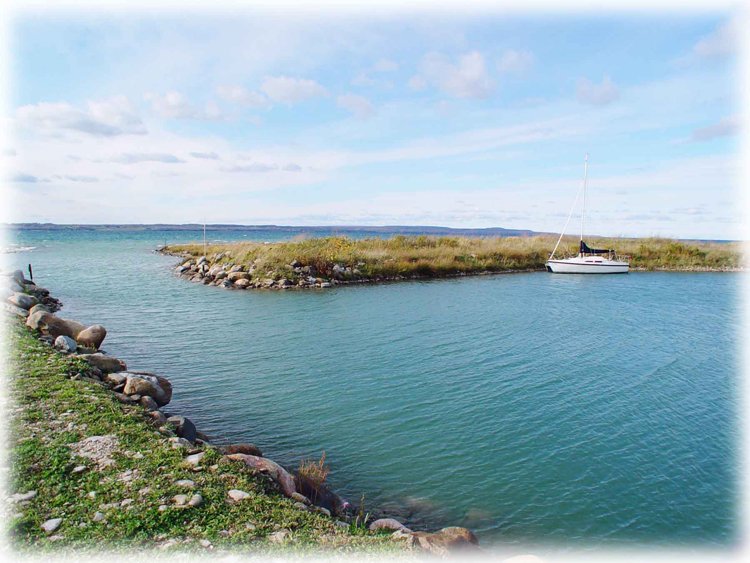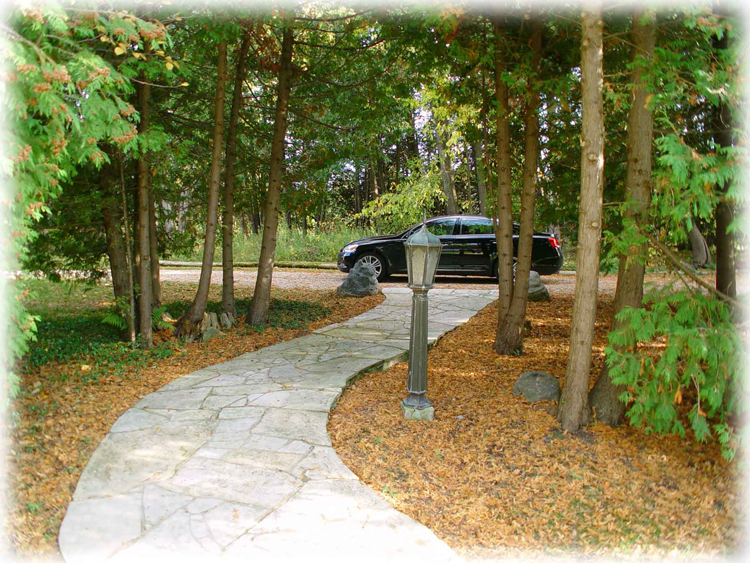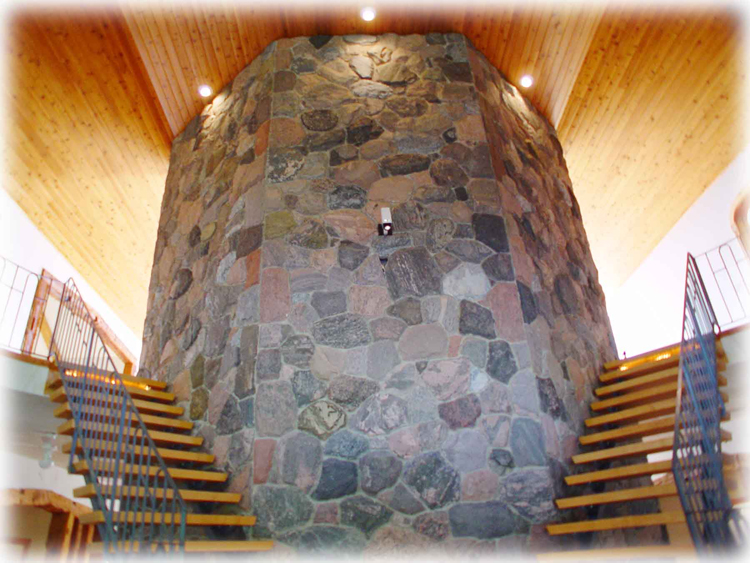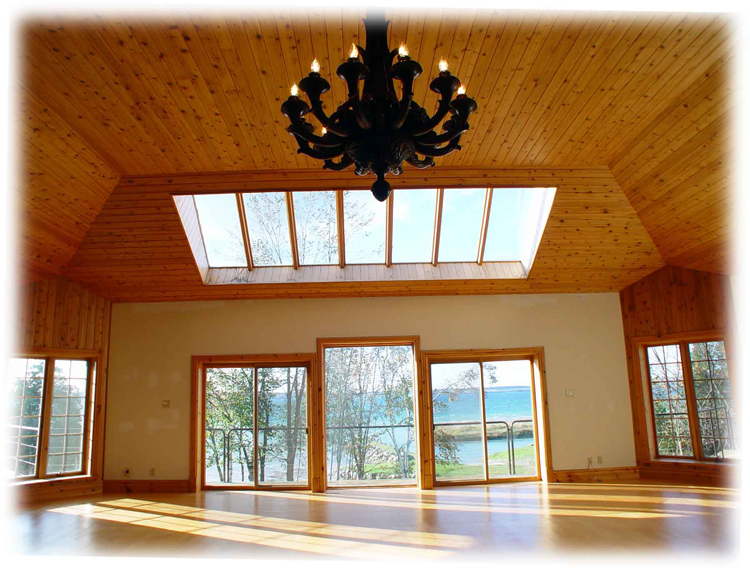 Master Bedroom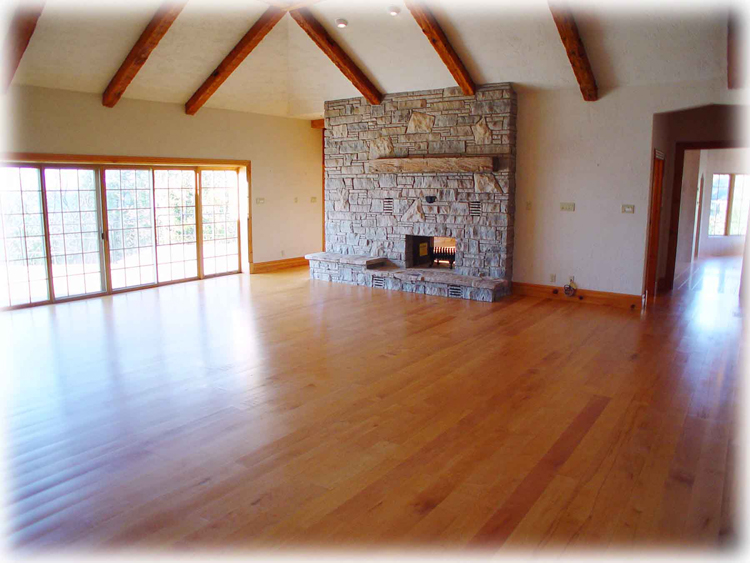 Master Bedroom's Library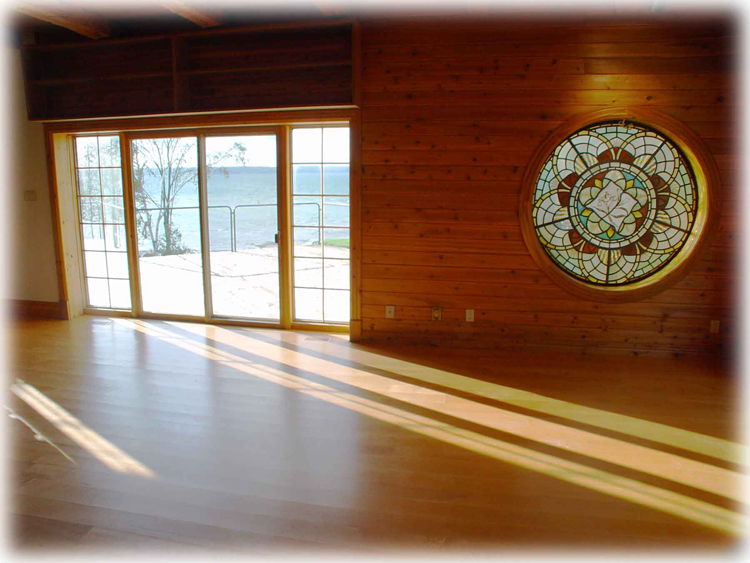 Master Bedroom's Library French Antique Limestone Fireplace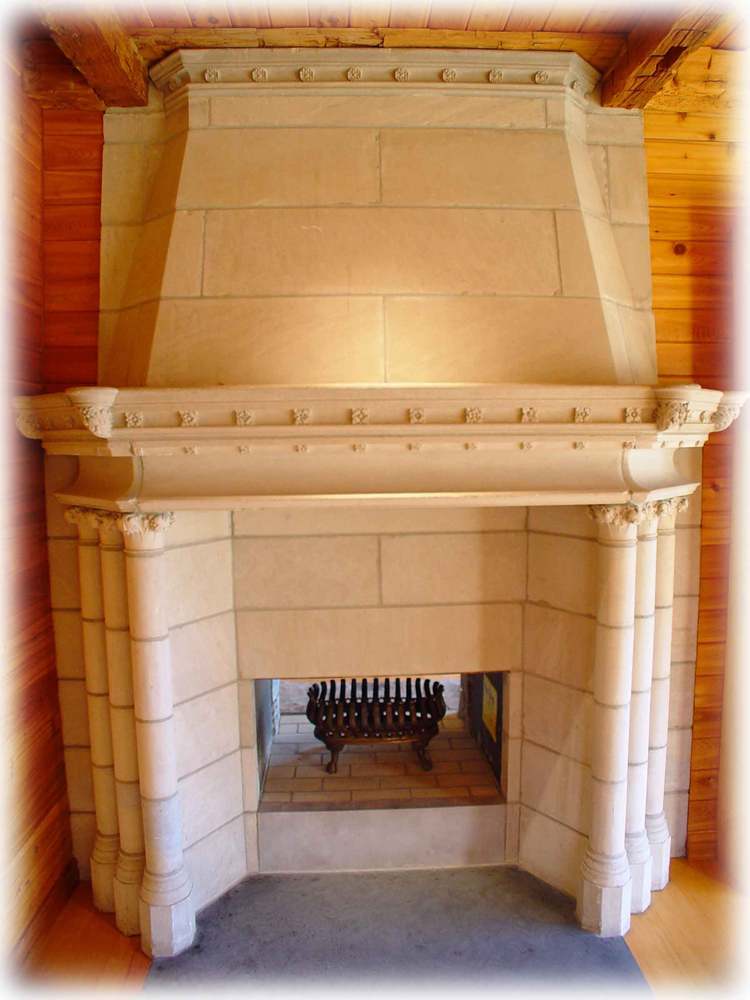 Master Bedroom's Deck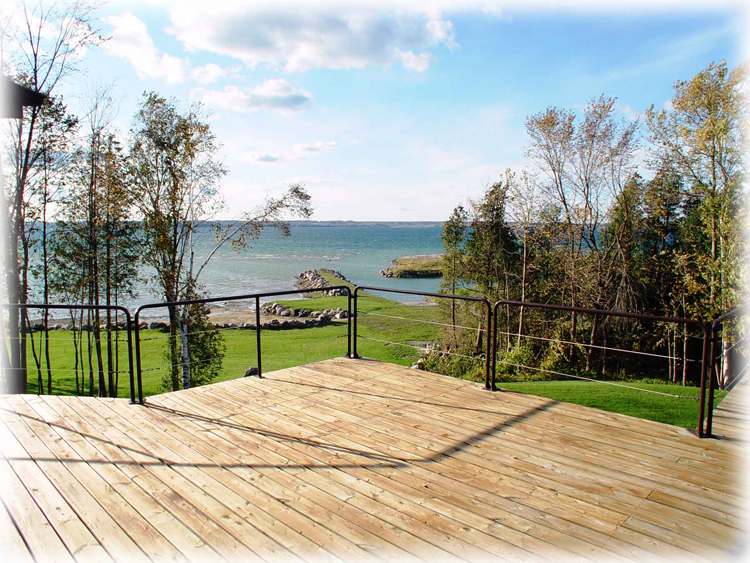 Master Bedroom's Spa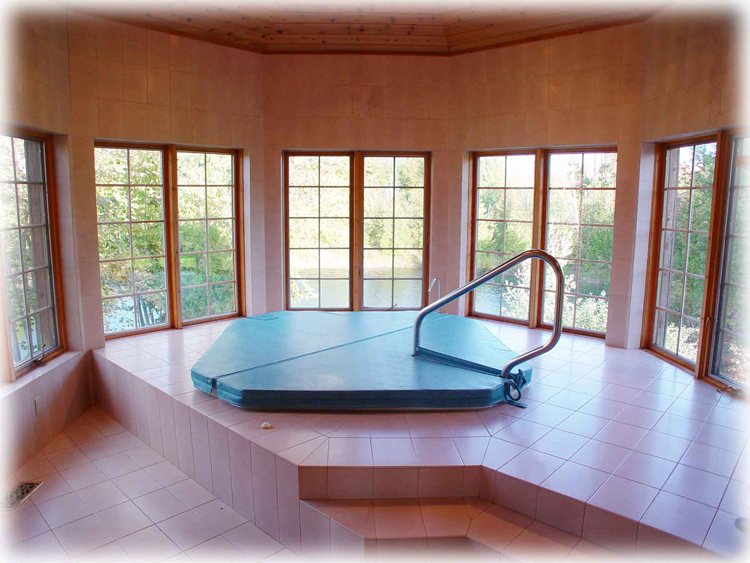 The "Grounds Keeper" Cottage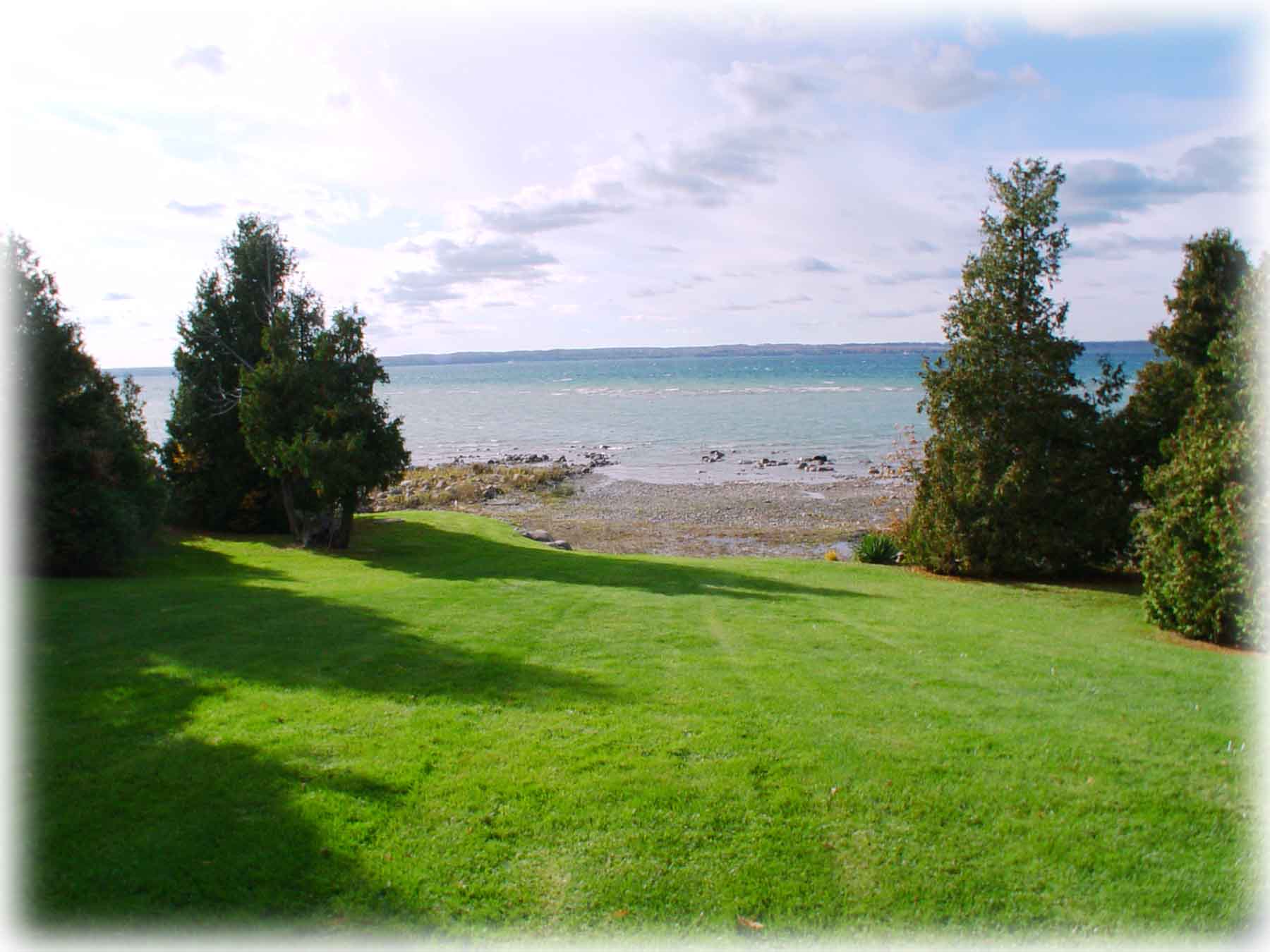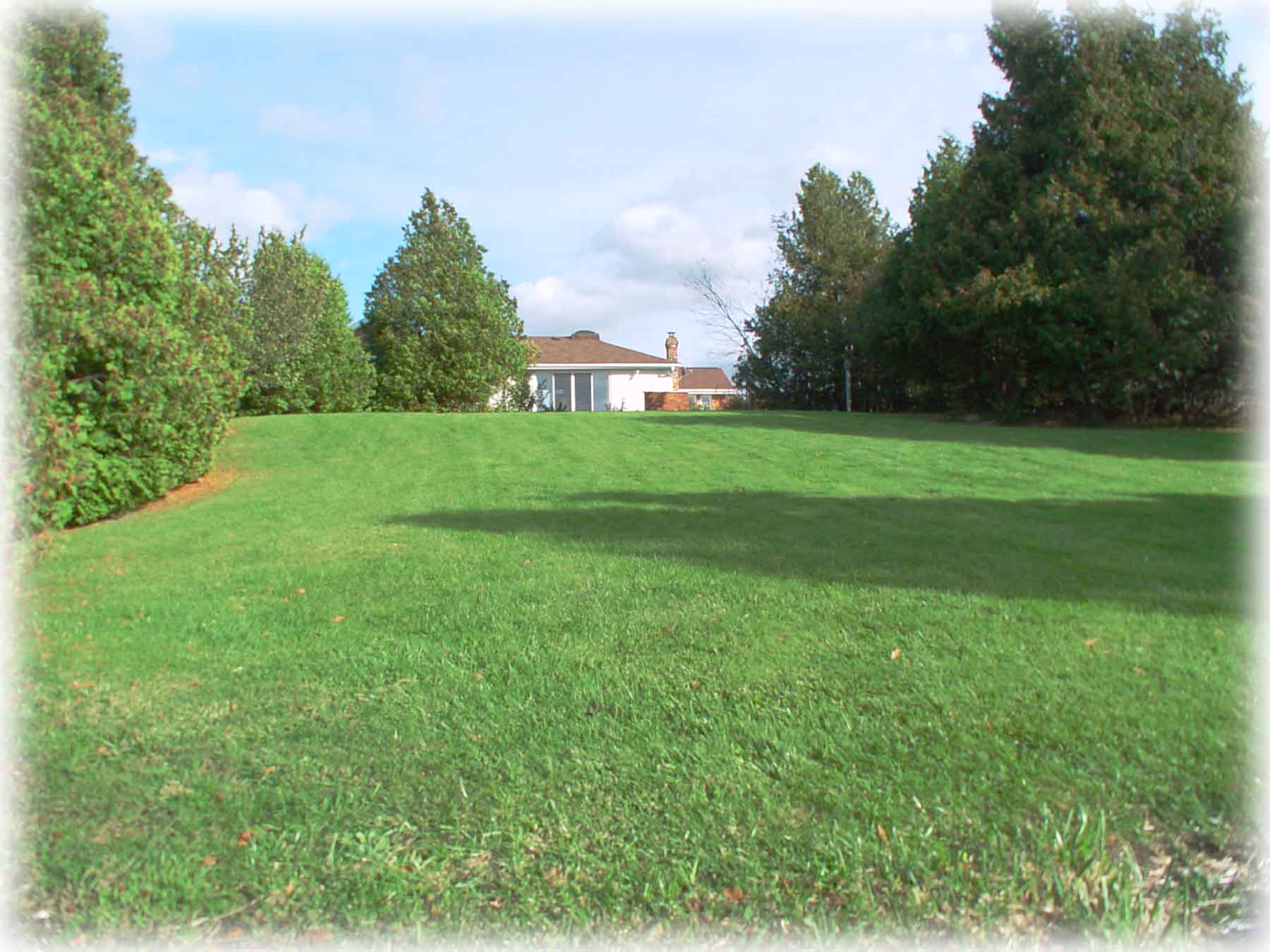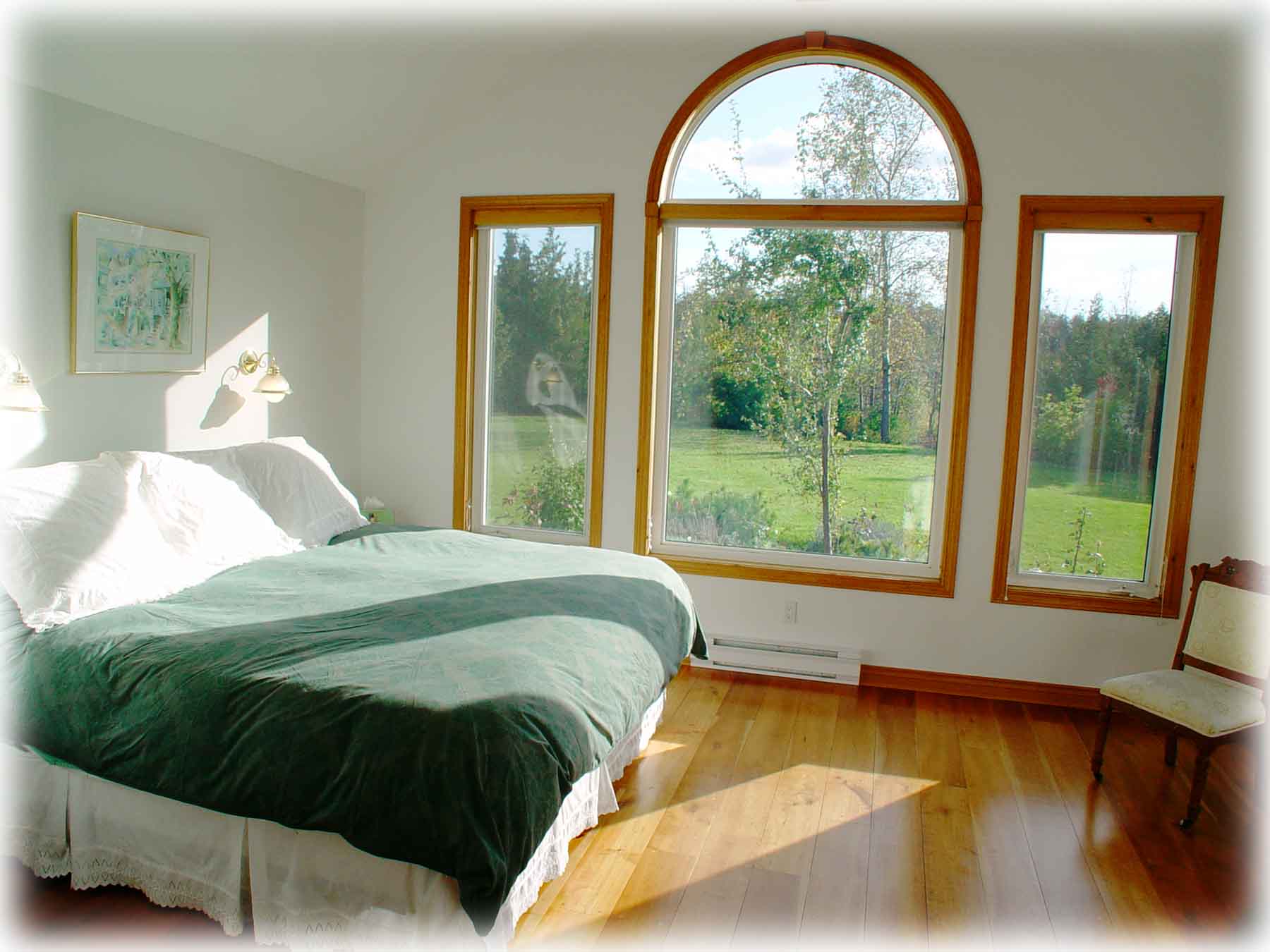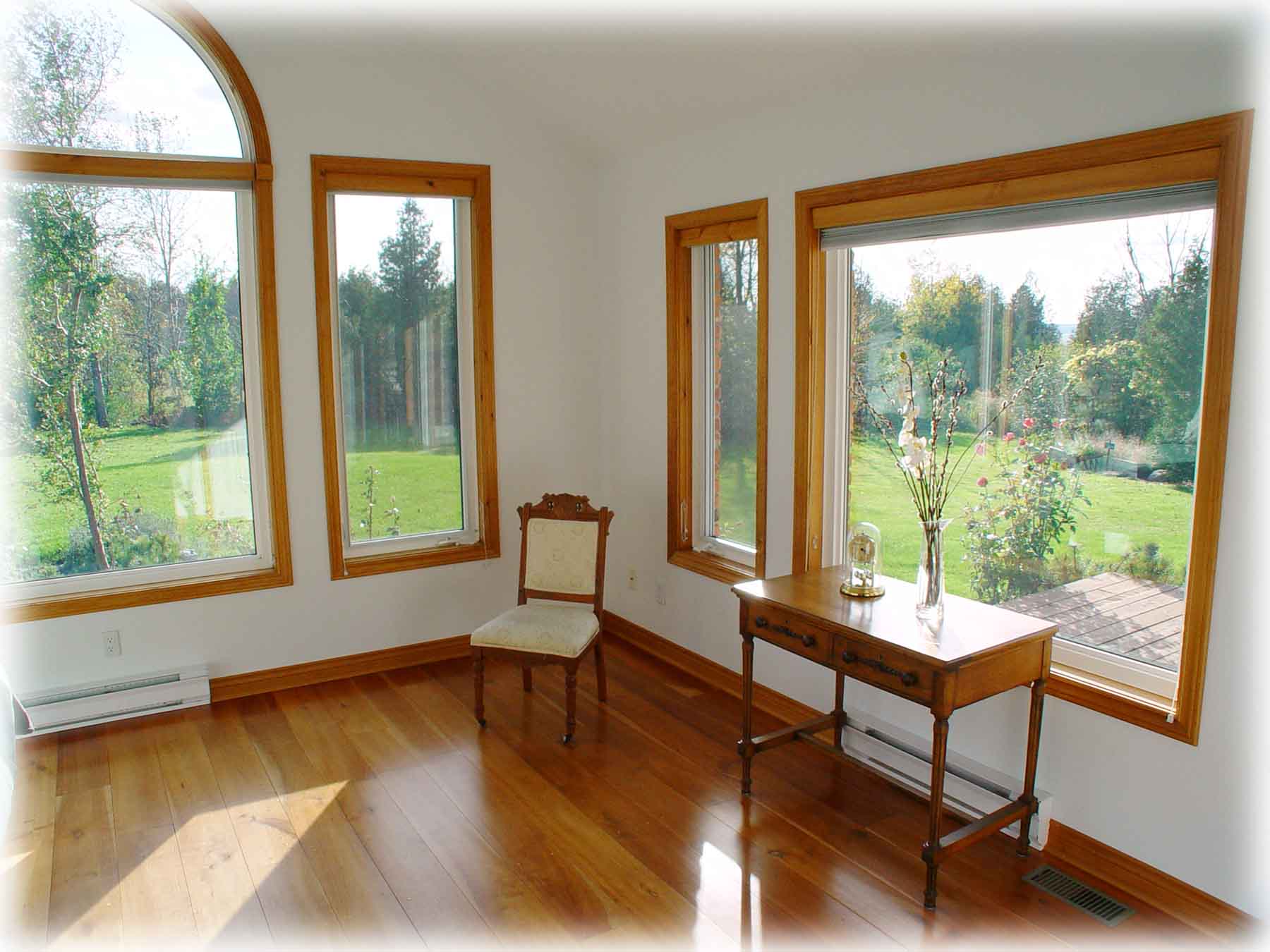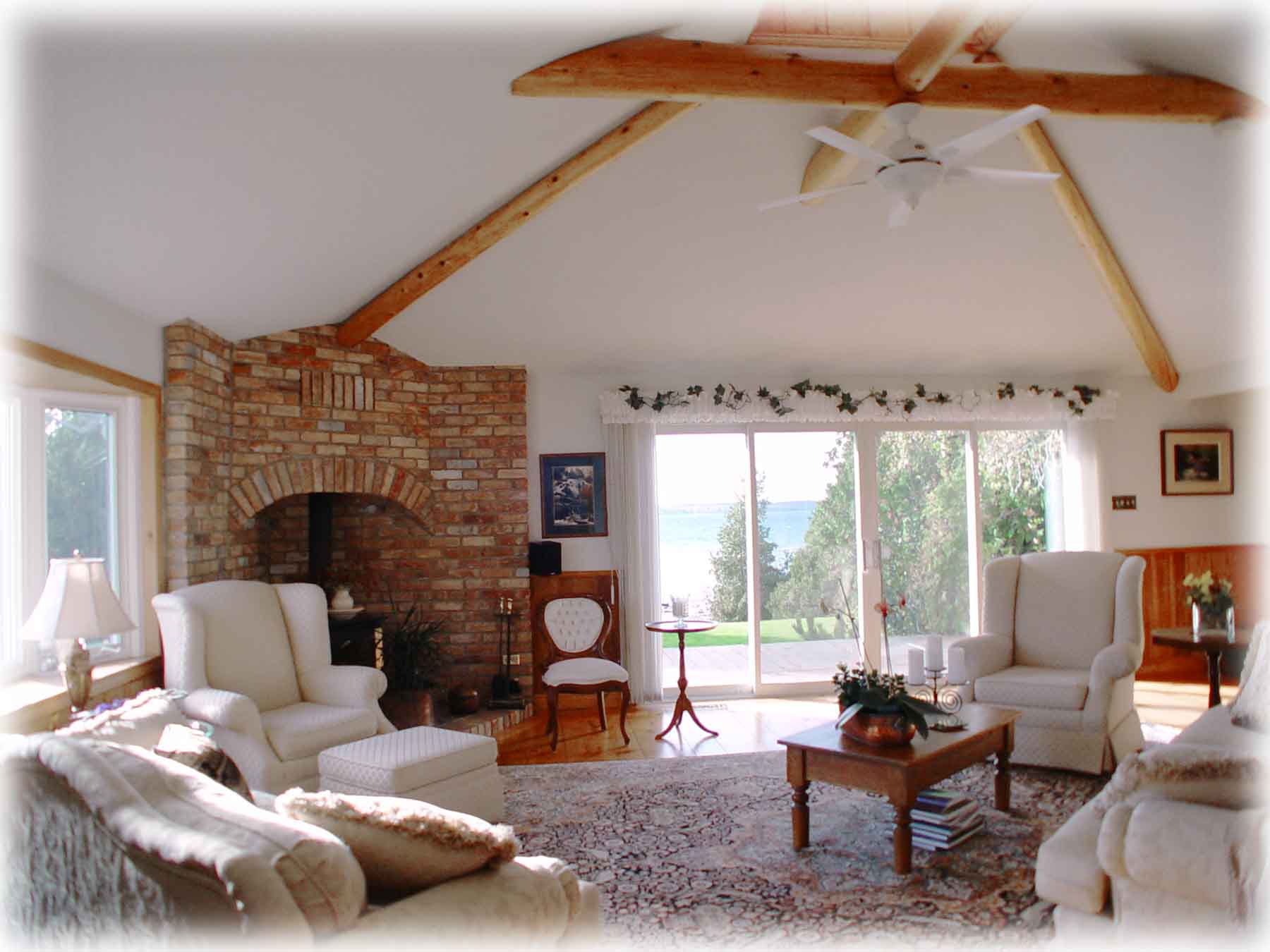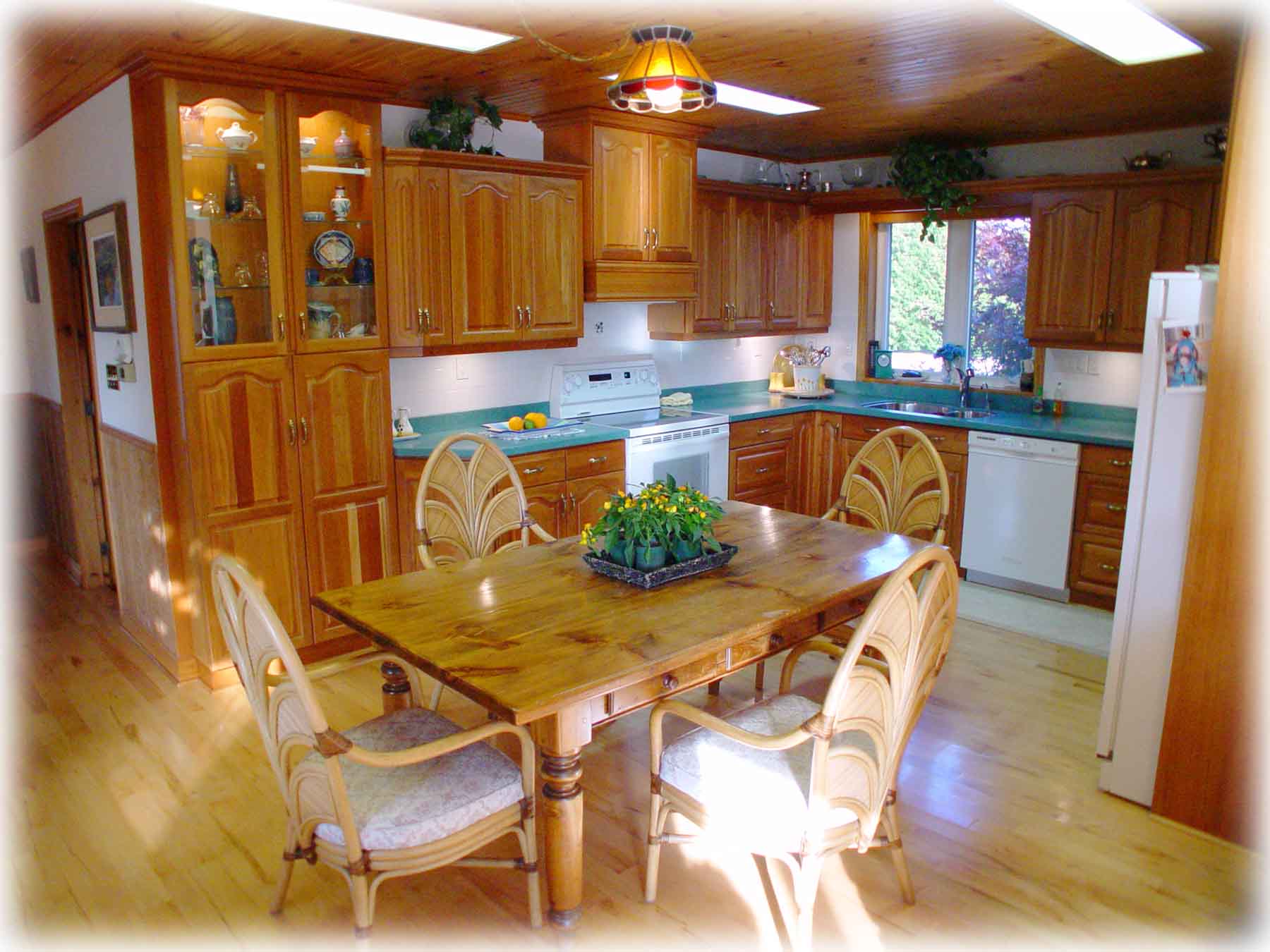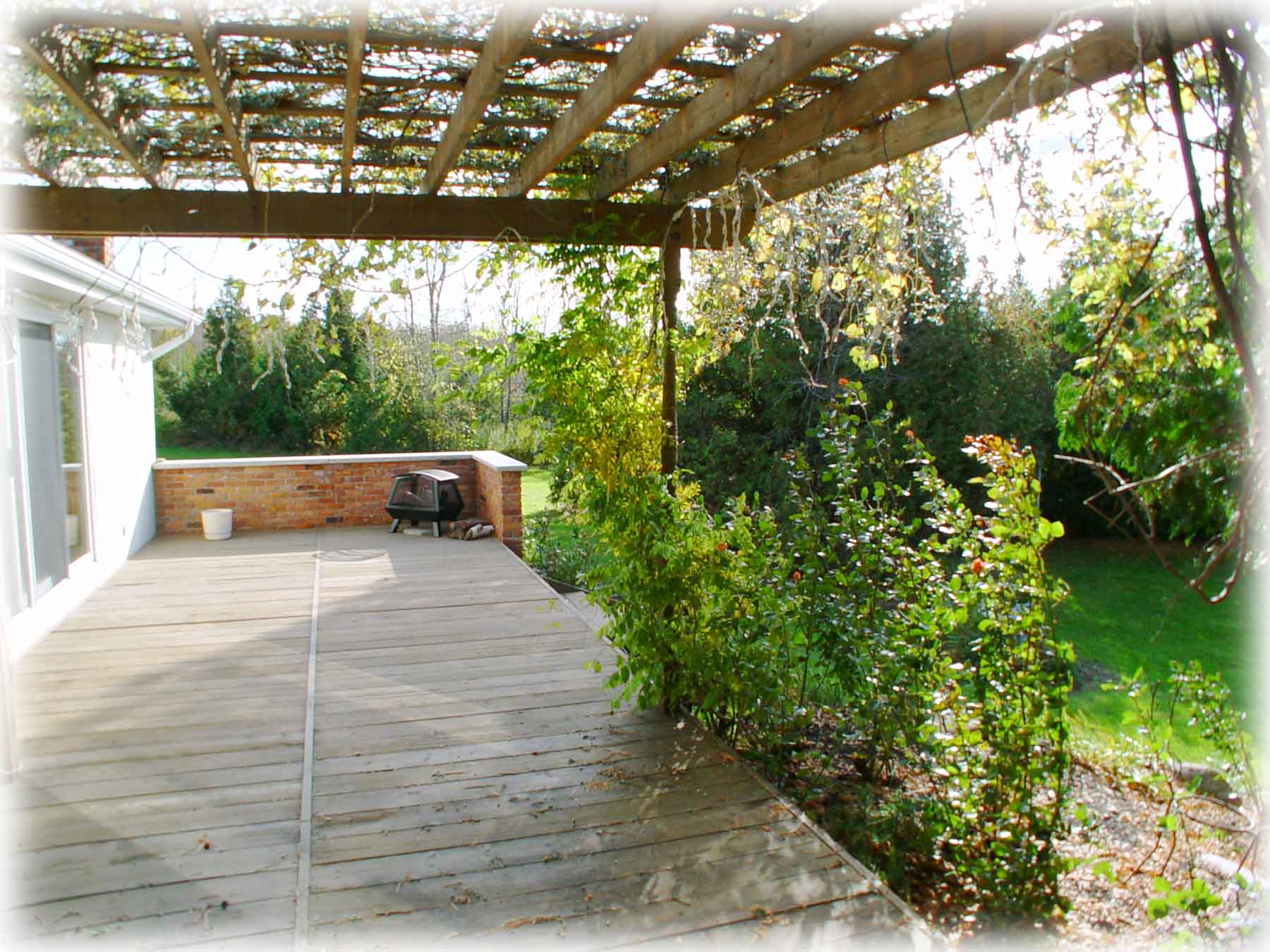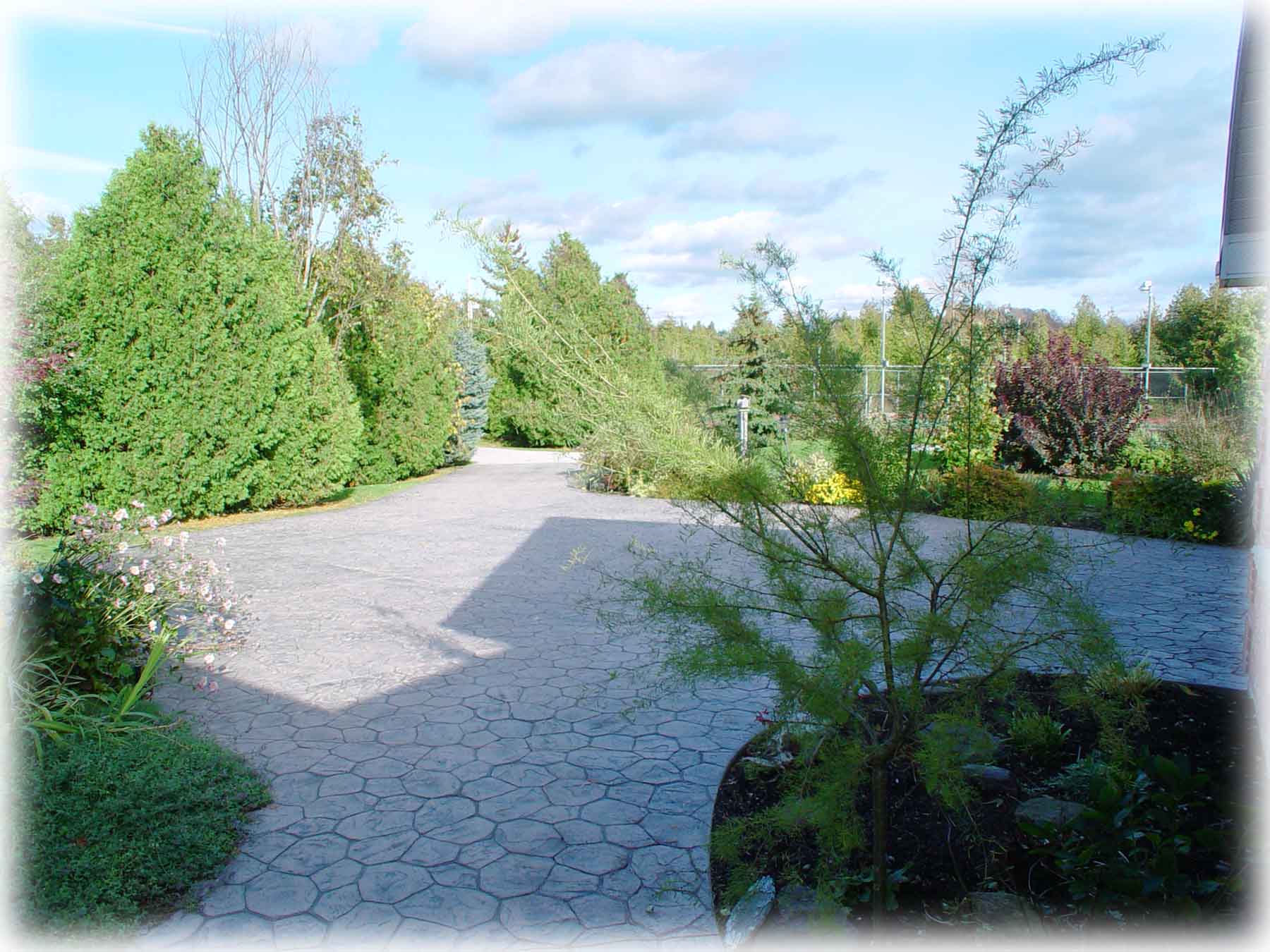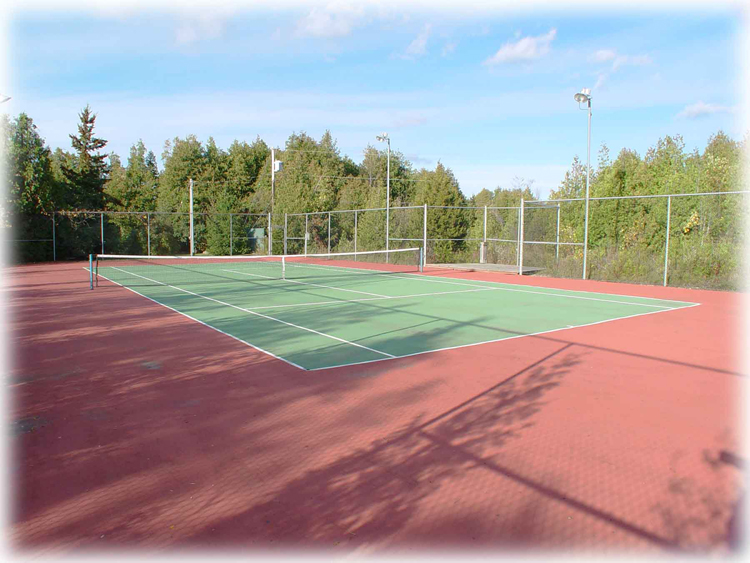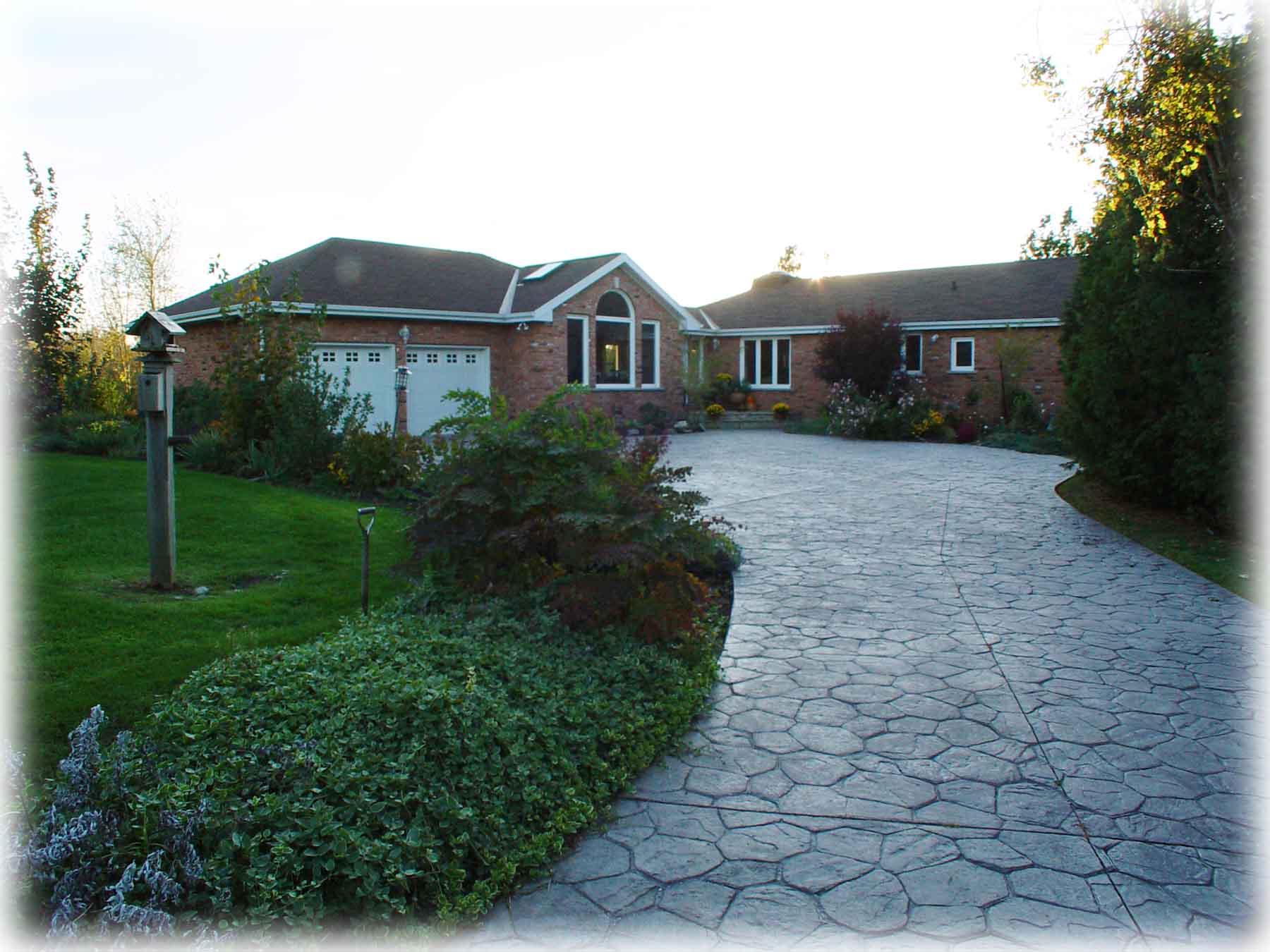 i) The "Chateau" on Landscaped 6.3 Acres approximately (255' Frontage on Georgian Bay)

The Pony Barn - 36' x 14' plus 36' x 14' Loft on Second Level (2 x 504 sq.ft.)


100 Amps


Boat Storage - 29' 5" x 59' 4" (1,745 sq.ft.)


Pond and Moat with Waterfall


Private Beach, Private Boat Ramp, Private Marina

Canadian $1,680,000 / ~ U.S. $1,530,000

The Purchaser for the "Chateau" will have First Right of Refusal for the "Grounds Keeper Cottage"

ii) The "Grounds Keeper" on Landscaped 7 Acres approximately (292' Frontage on Georgian Bay)

Garden Shed - 12' 3" x 14' 3" (175 sq.ft.)


100 Amps


Concrete Garden Shed - 9' 3" x 9' 11" (91 sq.ft.)


Open Space Gazebo with Electrical Supply 20' x 20'


Tennis Court: Night Lit and Electrical Outlets at Viewing Pod


8 zone Fully Automated Irrigation System


Private Beach

Canadian $680,000 / ~ U.S. $618,000

The Purchaser for the "Chateau" will have First Right of Refusal for the "Grounds Keeper Cottage"

Richard's Notes
The Chateau
"The world is mine oyster" probably echoed through the septuagenarian's mind . Legend has it, a world class gentleman of note, who originally commissioned the "Chateau". His extravagance is evident throughout the Chateau - rumoured to have cost him in excess of $4 million (currently insured at $2.79 million), in building this "dream castle by the water". The Current Owner met M. Massue during his tenure as the Director of Information System at Loblaws. He originally bought the "Grounds Keeper" home for his retirement but later assumed the whole compound for his family.
Peeking through the foliage in the circular drive, lit by Metal Hanging Lantern Solar Lights (10x), is a windy field stone path which leads to a majestic double oak door with a wrought iron crest in, and a Dachshund Snow Grate to the left off, the podium. The Doors open to an impressive Ante Room, which then opens to the Foyer with a soaring ceiling (~25') and double stairs with wrought iron railings to the Second Level. Granite, from the region, forms the flooring right at the door to the Family Room behind the stairs, which continues into Maple and then wall-to-wall carpeting on both ends of the Wings. Majestic is a grand scale.
There are three large circular grates to catch the melting snow in the Ante Room - the one in the middle is quite ornate. On the Lower Level, the are Guest Rooms at the end of both Wings; Ledge Rocks from the region formed several walls; wall-to-wall stone fireplace in the Family Room with walk-out to the expansive deck from all the Bedrooms and the Spa.
On the Second Level, the Great Room sits on top of the Family Room with the wall-to-wall stone fireplace continuing upwards toward the 14' Ceiling (Coffered and Maple Paneled, matching the Floors). The Master Bedroom occupies the entire wing with it's own Spa - a 6 person whirlpool tub overlooking the Pond, huge Shower with body jets, Dressing Room, walk-in Cedar Closet, and a Library with a Floor-to-Ceiling Limestone Fireplace from France - occupying a space over 1,500 sq.ft. in total. The Dining Room, Kitchen with a Breakfast Area and a Solarium, a Butler's Pantry (Second Kitchen) and another Powder Room with Marble Floors and Pedestal Sink from another era (Art Deco?), occupies the South Wing on the Second Level.
Both Levels walk out to terraces that span the sides of the Chateau. Outside Structures include a 30' x 59' Boat House and a 2-Level 36' x 14' Pony Barn with a Loft on the Second Level. The property is unique for its own beach and marina!
Grounds Keeper's Home
The Grounds Keeper's home was originally built as a place for M. Massue to stay while he was creating the "Masterpiece". It is really a "mini me" of the Chateau by the material used such as: Cedar Closet, Bath Fixtures, Antique Door, Wood Ceiling, Skylights, Central Vacuuming System, oversize wide plank flooring (~2") ... The Phillips have expanded and updated this as their retirement home adding a beautiful Master Bedroom on the other side of the Living Room. The property also has a huge terrace with a Trellis, expansive backyard and beach, various Garden Sheds as well as the Tennis Court.
Notes on The Region

About two hours by car, just a jog to Collingwood, Ontario's Premier Ski and Aprθs Ski Destinations - led by the Intrawest developments, followed by interesting Eateries (World Class***), Starbucks and Loblaws Super Store. Meaford is evolving into a preferred destination for rustic living - yet a stone's throw to a broad spectrum of world class pampering. Leith, a hamlet in the Meaford County, has the additional benefit of waterfrontage.
Download WatersEdgeMeaford Site Sketch
(0.18 Seconds to Open with 56.6 kbps Modem)
Download The Chateau FloorPlans
(0.6 Seconds to Open with 56.6 kbps Modem)
Pictures
(9.54 Seconds to Open with 56.6 kbps Modem)
(2.31 Seconds to Open with 56.6 kbps Modem)
Owner's Notes
Best of Everything in Vacation Ontario

• Short distance to best Ontario skiing
• Spring trout and summer salmon fishing derbies in Ontario
• Sailing from Owen Sound locally and through north channel is best boating adventure in Ontario
• Cultural mixture of live theatre, symphony performances and Tom Thomson Memorial Art Gallery, a Canadian icon, make the location a major arts centre
• Well situated for easy day trips to renowned Stratford Festival and Blythe theatre
• Local fine dining catering facilities
• Best golfing facilities including brand new Lora Bay and, opening in spring 2007, the Doug Carrick-designed Cobble Beach Golf Links just across the water
• Reputedly the best Ontario hiking on local
• Best combination of vistas including picturesque farms, forest and waterfalls dropping into gorges at the foot of the escarpment
• Harmonious juxtaposition of urban and rural life
• Climate is moderated by prevailing westerly breezes of the Great Lakes and Georgian Bay : average January of -2 C, July 25C
• Freedom from black flies and mosquitoes that plague most northerly vacation areas
• Best local airports in Ontario, including private custom clearance for international flights
• Best Ontario hospital within 10 minute drive
• Convenient year round access to full range of community services
• Intellectual get-away (retreat) attracts professionals, intellectuals, artists seeking stimulating, undiscovered and beautiful surroundings that are off the beaten track
• Equestrian Centre within riding distance of property and on the site of artist Tom Thomson's childhood home

Unique Features of the Location

On the southernmost shores of Georgian Bay is an area known as the Georgian triangle. On the western part of the Georgian Triangle is the Municipality of Meaford. Situated on the water is the quaint village of Leith, a trendy western waterfront area. The original Scottish settlers named it after Leith in Scotland (now part of Edinburgh). The area retains much of its original charm and character unspoiled by the unique and new custom built homes - many not visible from the road. Today Leith is just ten minutes from a large regional hospital but the original log homes and stone work in the village still stand reflecting the Scottish heritage of the original settlers.

From the property it is just a good walk along Bayshore Road past the Ainsley Woods Conservation to the center of the village. Here you will find the Historic Leith Church, which is now utilized for summer classical concerts and heritage events. It is also the burial spot of Tom Thomson, considered one of the most important and influential early Canadian artists. Tom grew up in a farmhouse, now the Jack Pine Equestrian Centre, just outside the hamlet of Leith.
Unique Features of the Grounds

The property is exclusive in that there is deeded ownership to the water's edge for the ultimate in waterfront enjoyment and privacy. Normally ownership goes only to the "high water mark" or most commonly to 66 feet before the "high water mark". This feature, known also as riparian rights, allowed previous owners to create a private inland marina and dredge a channel into the bed of Georgian Bay so that sailboats and rotorcraft could come right to the property.

Another attribute of the marina, with its private concrete boat ramp, is the depth of the water. It is so deep that none of the chemicals used by many marinas to keep down weeds are required here. There is even excellent fishing right off the docks in the marina. There are only two properties with access to the marina and the subject property has over 100 feet of mooring frontage and its own private concrete boat ramp.

The property has a prime water frontage on Georgian Bay of Lake Huron, with a westward view to enjoy the spectacular Georgian Bay Sunsets. The land is relatively high but with a nice gradual slope down from the home site to a child friendly sandy beach area.

On the northern boundary of the property is a large, deep spring fed pond which overflows as a waterfall into a "moat" on the subject property. The moat is spectacularly unique. The handcrafted stonework is reminiscent of the moat at the Louvre in Paris, France. This is just one of the French influences the architect used to make every aspect of this property truly exceptional.

Even the tennis courts are distinctive. They are of professional size and quality with halogen night lighting and boasting a judging platform, complete with an antique drinking fountain.

The boat shed, with its concrete floor, can house a 58 feet long boat. Boats can be towed through huge doors at one end and then taken out through the other end in the spring. Alternatively you could store 9 or 10 cars.

There is a small horse barn complete with 100 amp service panel and an antique hay lift into the upper loft from outside. About three kilometres away is the Jack Pine Equestrian center at the farm that was the childhood home of the aforementioned famous Tom Thomson.

There is also a gardening/lawnmower/equipment storage shed which has its own hydro panel.

Down near the water at the south end of property is a unique eight-sided viewing deck to relax and enjoy the sun, or sunsets.

Unique Features of the Houses

The "Chateau"
• 4 ultra high efficiency ground source heat pumps cool the house in summer and heat in winter; all new 2006 – this is about Ό the cost of conventional heating and about 1/3 the cost of conventional air conditioning - this is the technology that the new office towers in Toronto are using to meet their "green" objectives so this was really quite advanced 24 years ago. It also has 4 back-up forced air electric furnaces that kick in automatically
• we found documentation of a total of 1200 amps
A. Exterior
1. Patio and walkway: crafted from locally quarried marble know as "ledge rock", a prized product of the nearby "Canadian Shield" geological formation; embedded in reinforced concrete while still wet
2. Ledge rock: the moat, interior stone walls, most of the fireplaces and window sills are handcrafted from ledge rock
3. Siting of building: All primary rooms have magnificent sunset views over Georgian Bay. Entire house sits atop a small hill with gradual slope of extensive lawns down to the water's edge. The architect has designed irregular shaped guest rooms thereby creating a view of the water from 2 walls of each room for optimal viewing both summer and winter.
4. Windows: charming Pella solid wood windows
5. Lawnmower Shed: 100 amp hydro service with sub-feed to gazebo with weather-proof receptacle and switch and provision for light fixtures

B. Interior
• 19 spacious rooms
• A home ,comfortable for 2 or 200
• Cannot be replicated because materials and skilled craftsmanship not available today
• Areas finest stonemasons took 3 years to complete majestic stonework
• 12,800 sq ft
• 6 stone fireplaces and internal stone walls contribute to the ultra high efficiency geothermal heating and air conditioning
• 4 individually controlled ground source heat pumps offer efficient and total heating and cooling comfort
• Massive steel beams run throughout to allow large, open concept areas
• According to E. Jack Powerline Construction Invoice, (recovered from superintendent of construction), main house service is 800 amp hydro service plus 400 amp subservice mounted in garage
• Dual central vacuum systems
• One inch copper plumbing
• Combination of modern structural engineering, European influenced design and local Scottish inspired craftsmanship
• 5 washrooms
• All closets are cedar lined and shelved
• Original owner was Louis Massue of Stubbs and Massue Lithographers Ltd, 240 Summerly Rd, Bramalea
• Invoice for electrical wiring indicates original cost of $54,133. 69
• Completely wired for security


1. Master Bedroom Library
• Hearth in front of fireplace is very rare black ledge rock
• Natural light from bay window, sliding doors, impressive large round stain glass window
• Limestone fireplace with rosettes imported from Europe in pieces and re-assembled on site
• Antique washstand

2. Entry/ Vestibule
• Fieldstone fireplace back wall rises 25' from floor to ceiling; this engineering feat creates a thermal mass that cools the house in the summer and heats it in the winter
• Hand split granite floor
• Cast iron 1714 coat of arms embedded in front stone entry-original owner a collector of antiques and the unusual
• Large antique ship lamp can be switched on from outside or inside
• Solid mahogany antique front door with solid brass hardware
• 2 hidden compartments below sidelight windows
• Antique steel grates with water reservoirs and water tap to add humidity to the dry winter air and allow for dripping boots
• double staircase with wrought iron railing with 3" thick solid maple treads

3. Master Washroom
• Continual run of hot water through antique brass towel racks offer radiant heat
• hot tub set into turret area overlooking pond
• shower stall with 7 shower heads
• antique light fixtures
• walk in closet with doors into bathroom and bedroom area
• bidet
• total of 3 sinks in massive washroom area

4. Main Floor Common Room
• Majestic fieldstone fireplace rises from floor to ceiling, 2 log storage areas as well as heatilators
• Maple plank flooring
• Antique wood beams add to aesthetics and give a feeling of warmth to the enormous room

5. Games Room
• Originally designed to house Olympic size pool table
• One entire wall constructed of ledge rock

6. Laundry Room
• One wall of windows shaped turret –like overlooking alluring pond, waterfall and moat
• Antique Brass Exterior doors, purportedly from a Toronto bank, provide entrance to garage and to patio area

7. Garage
• Heated and air conditioned and could readily be converted to home theatre or additional indoor facility
• Large storage shelves

8. Guest Bedrooms
• Twin bedrooms with compelling views of Georgian Bay
• Ensuite full bathroom
• Antique handcrafted solid pine, stained glass doors
• Full stone wall
• Semi finished recessed wet bar
10. Guest Kitchen
• Full kitchen facility with countertop stove elements
• Breakfast nook

11.Spa
• 6 person sauna
• Double Jacuzzi tub
• Antique pocket doors lead to bathroom and additional bedroom

12.Fitness Room
• Antique Brass and reinforced entrance door lead from main living quarters to this area
• Numerous European (220 volt) and North American electrical wall outlets
• Shower and washroom facilities
• Double exit door with transom windows
• Wrought iron railing to half-height basement

13. Great Room
• 14' high wooden ceiling with 7 skylights for elegance, superior lighting and ambience
• rosewood hand carved chandelier
• Impressive 14' fieldstone fireplace with heatilators and wood storage areas easily accommodates 4 ft long logs
• Owner has had parties with live bands playing music in this area that flows out across the bay on a still summer evening –musicians and guests marvel at the pleasing acoustics

14. Dining Room
• Ledge rock wall with fireplace
• Oak spiral staircase with 14 risers leading up to "widow's walk" where the large rooftop viewing deck has a roughed-in wet bar, plus hydro outlets, telephone outlets and night lighting. Even more unique is the sunset viewing deck on the waterside of the massive stone chimney over fifty feet in the air.
• Invoice for the staircase, dated 1984 reports an original cost of $42,834.00
• Current owner has held dinner parties where 30 guests were seated contentedly in this elegant room

15. Kitchen/Butlers Pantry
• Current owner hosted Party for 200 for cocktail reception - easily accommodated by the impressive cooking facilities
• Reclaimed Antique brick recess area for wood cookstove
• 2 convection ovens built into brick wall in kitchen
• Sunroom has southerly and westerly views
• Sprinkler system

16. Parisienne Washroom
• Marble sink with brass clawfoot legs and faucets
• Antique light sconces

17. Master Bedroom
• Original owner reported to have 2 king size beds
• Ledge rock wall houses fireplace

• Air exchange system both heats and cools the house; has back-up forced air electric furnace; wood burning fireplace;
• Tennis Court: weather-proof 100 amp service with breakers for light fixtures

Back to TheLingRegistry HomePage
Back to GreatCanadianCountryEstates HomePage
Telephone: 416.441.2888 x 522 Cellular: 416.809.0909 /1.888.232.2088
Facsimile: 416-441-9926 Direct Fax: 1(866) 556-0823
Address: 2145 Avenue Road, Toronto, Ontario M5M 4B2 Canada
All information and statements contained here, provided by
Harvey Kalles Real Estate Ltd.
Brokerage
regarding property for sale, rental or financing is from sources deemed reliable and assumed correct, but no warranty or representation is made as to the accuracy thereof and same as is submitted subject to errors, omissions, changes in price, rental or other conditions, prior sale or withdrawal without notice.
Member of the Toronto Real Estate Board